This week's edition of Tablescape Tuesday is brought to you on Wednesday by insane drivers, a last minute oven disaster and general grocery store mayhem.
The holidays are officially here! Traffic said so! Safe inside our apartment though (minus the oven disaster, which seems to be under control), things are coming together. The platters are picked, the bar is stocked and the table is set. This year, my usual neutrals are accented with eucalyptus and pops of burgundy. A Christmas preview? Perhaps, but I'm into it.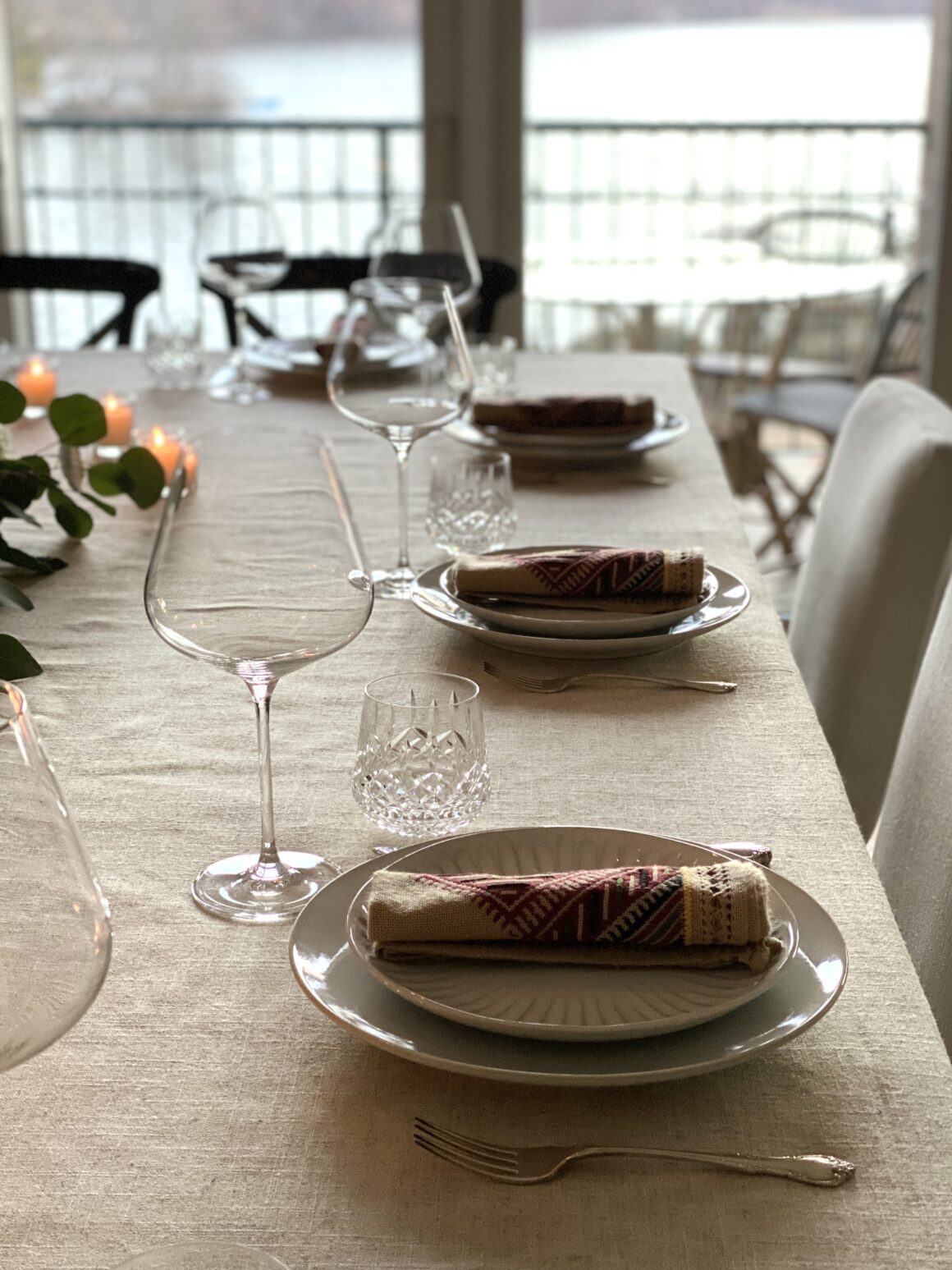 You might notice this table looks a bit larger than usual. That's because it is. My handyman Dad crafted a giant top to fit over our existing table. It's ENORMOUS! I am thrilled. Christmas actually did come early. The biggest tablecloth I've ever seen is a natural linen blend with a hemstitch border. Simple and classic. There's plenty of free space on the table for platters, because I am anti-buffet.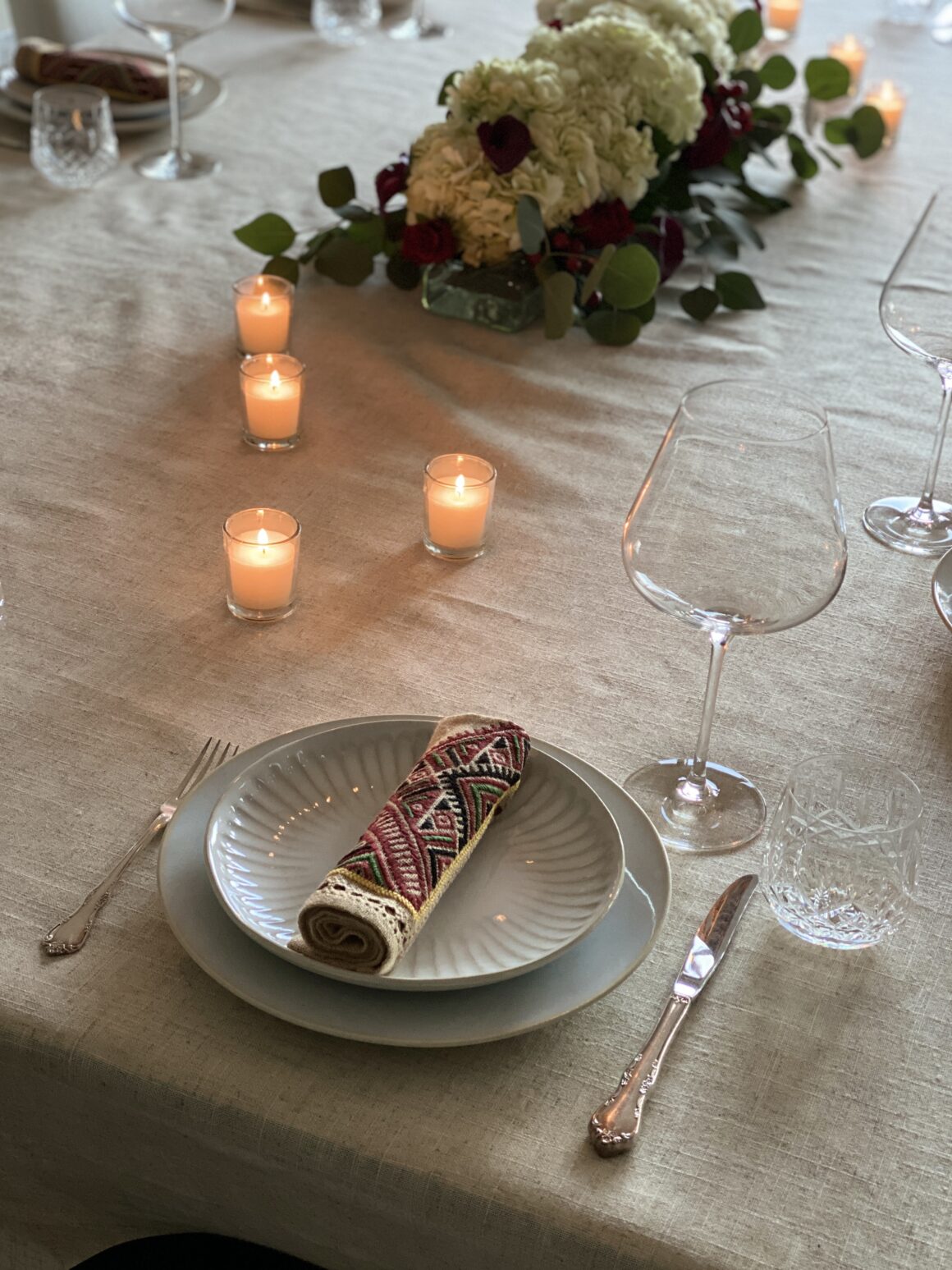 In keeping with the neutrals, I picked up these salad plates for a little extra texture on top of my regular West Elm dinner plates. My ENORMOUS table needed proportionately sized wine glasses (so did I for that matter), and these are some of my favorites for entertaining. Their shape reminds me of the Zalto glasses I lust after, but for a fraction of the price.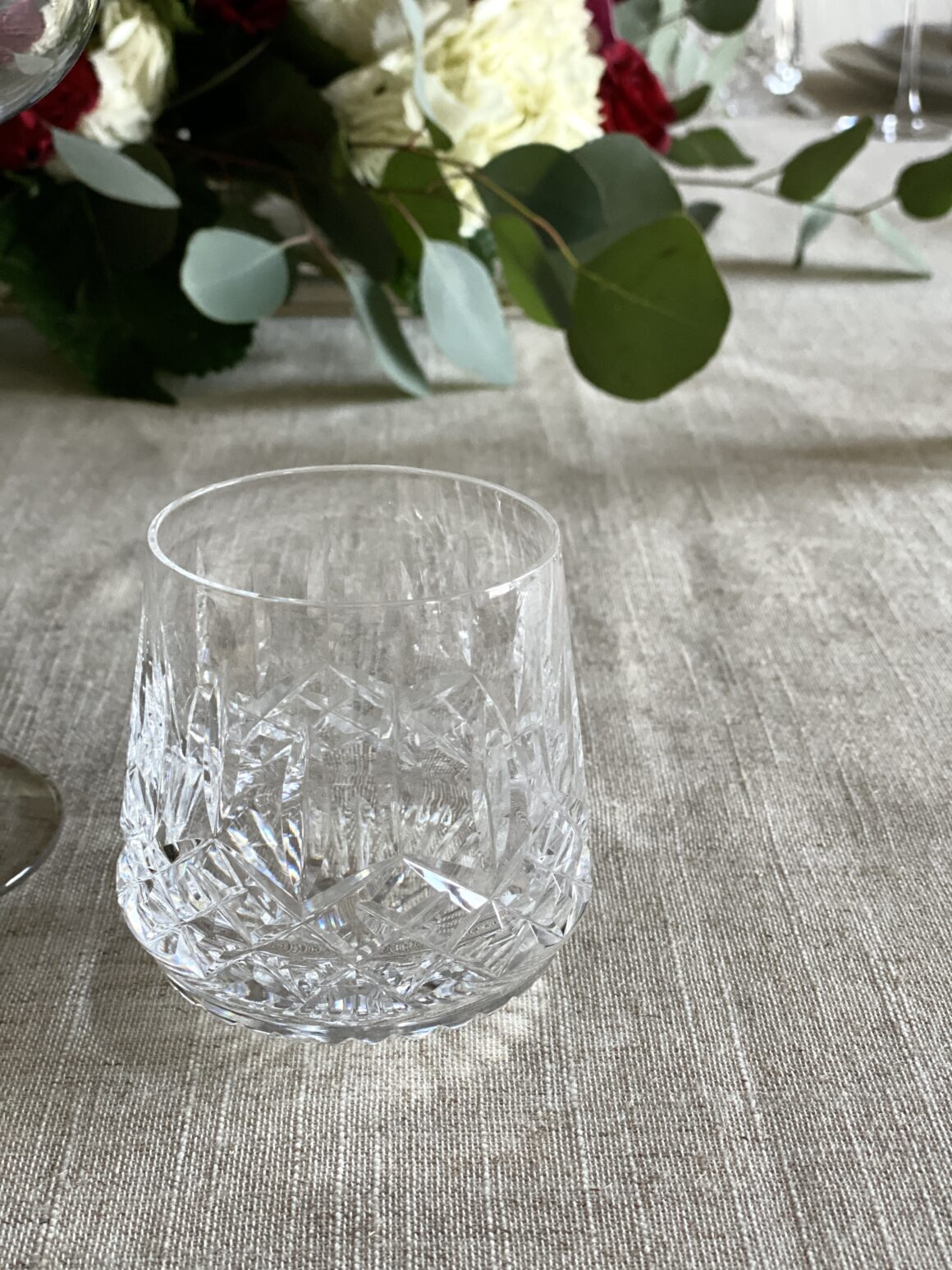 In contrast, these water glasses are Waterford. Let's take a moment and appreciate the sparkle…
Note to self: drop the wine, not the water.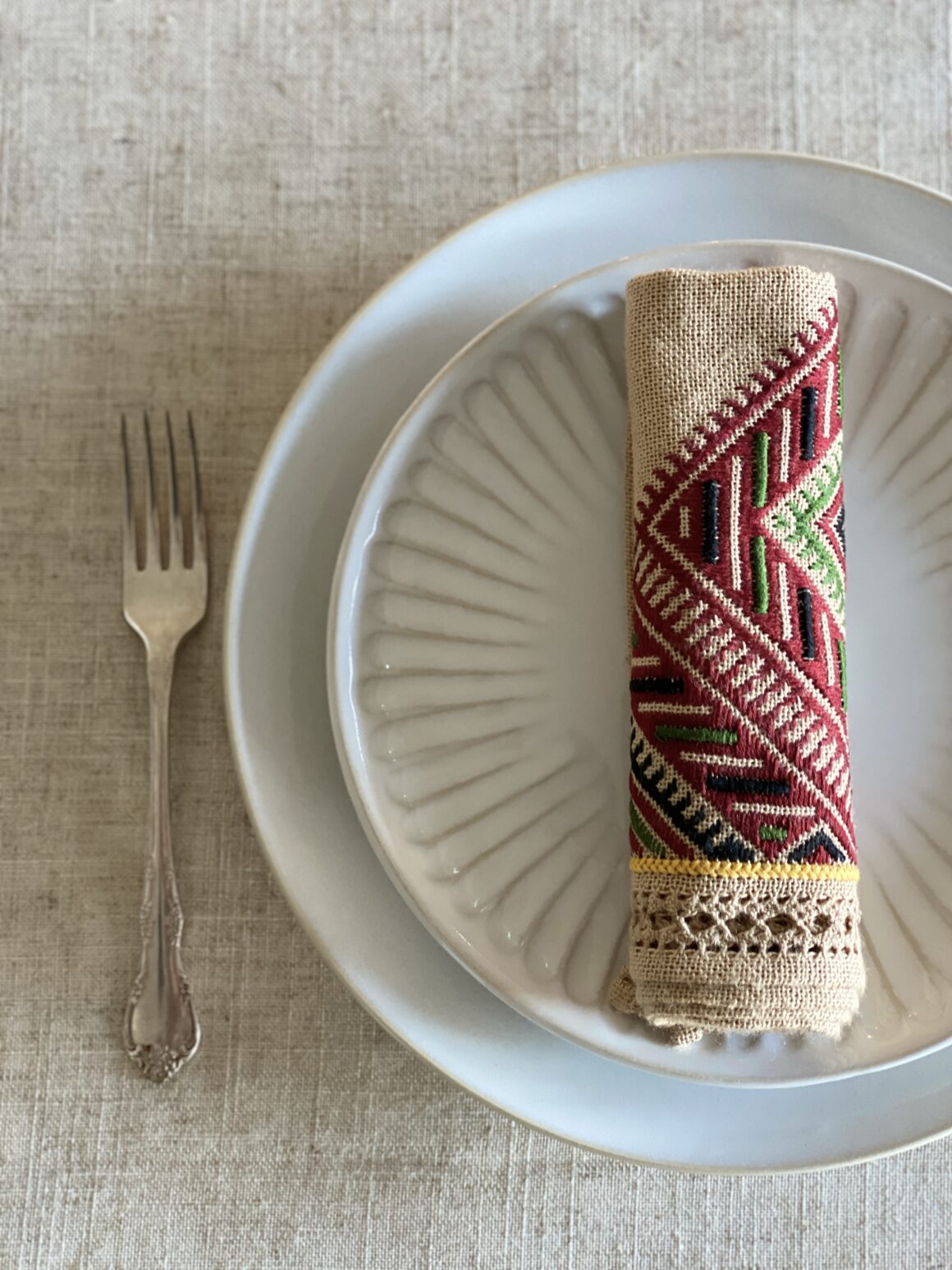 My silverware is vintage. I love to break out the family heirlooms for the holidays— there's more people around to hand-wash them! These napkins are also vintage, and caused some real division in an Instagram poll. Apologies if you were on the losing side. I couldn't resist their Aztec-Americana flair.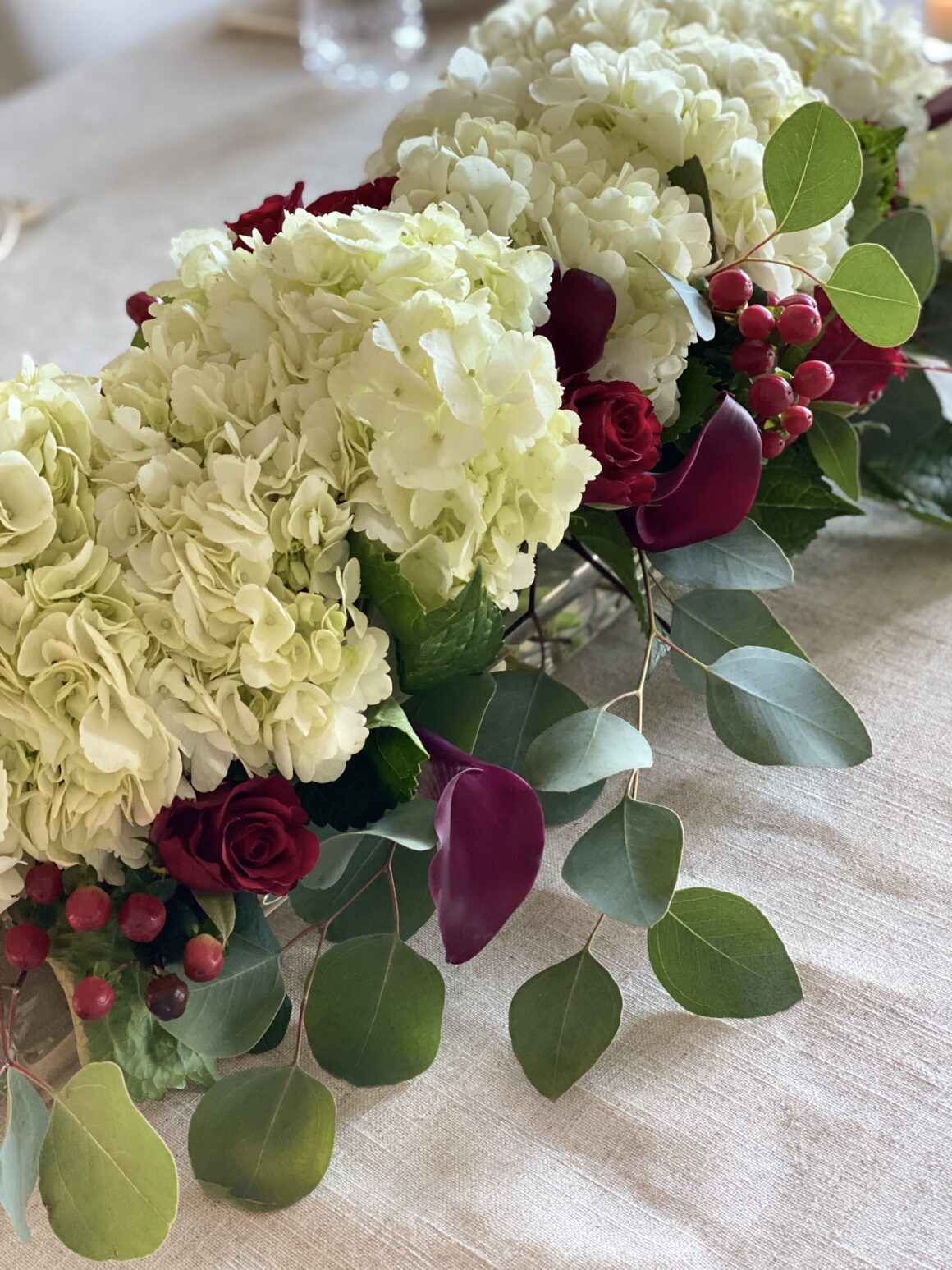 And finally, my pièce de résistance: the florals. Is this Thanksgiving, or a wedding? No one knows, and I have zero regrets. The key to creating a shape like this is the vessel. From there I worked my way up with silver dollar eucalyptus and white hydrangeas. My burgundy theme comes out in calla lilies, African roses and hypericum berries.
Now, off to the tastier kind of Burgundy… Wishing you a wonderful Thanksgiving!