I'm having a love affair with olives. Creamy castelvetrano olives, garlicky marinated olives, Lebanese style olives with shreds of preserved lemon… lately I just can't get enough. So when thinking about how to dress up some otherwise sad chicken breasts, my nightly craving was the answer: olives. Specifically, kalamata olives.
Combined with fresh tomatoes, toasted pine nuts and loads of herbs, kalamata olives add the perfect briny kick to this dish. It's a winner with chicken, but equally good over fish or shrimp— maybe with a squeeze of lemon. Bonus: it's ready in less than 30 minutes.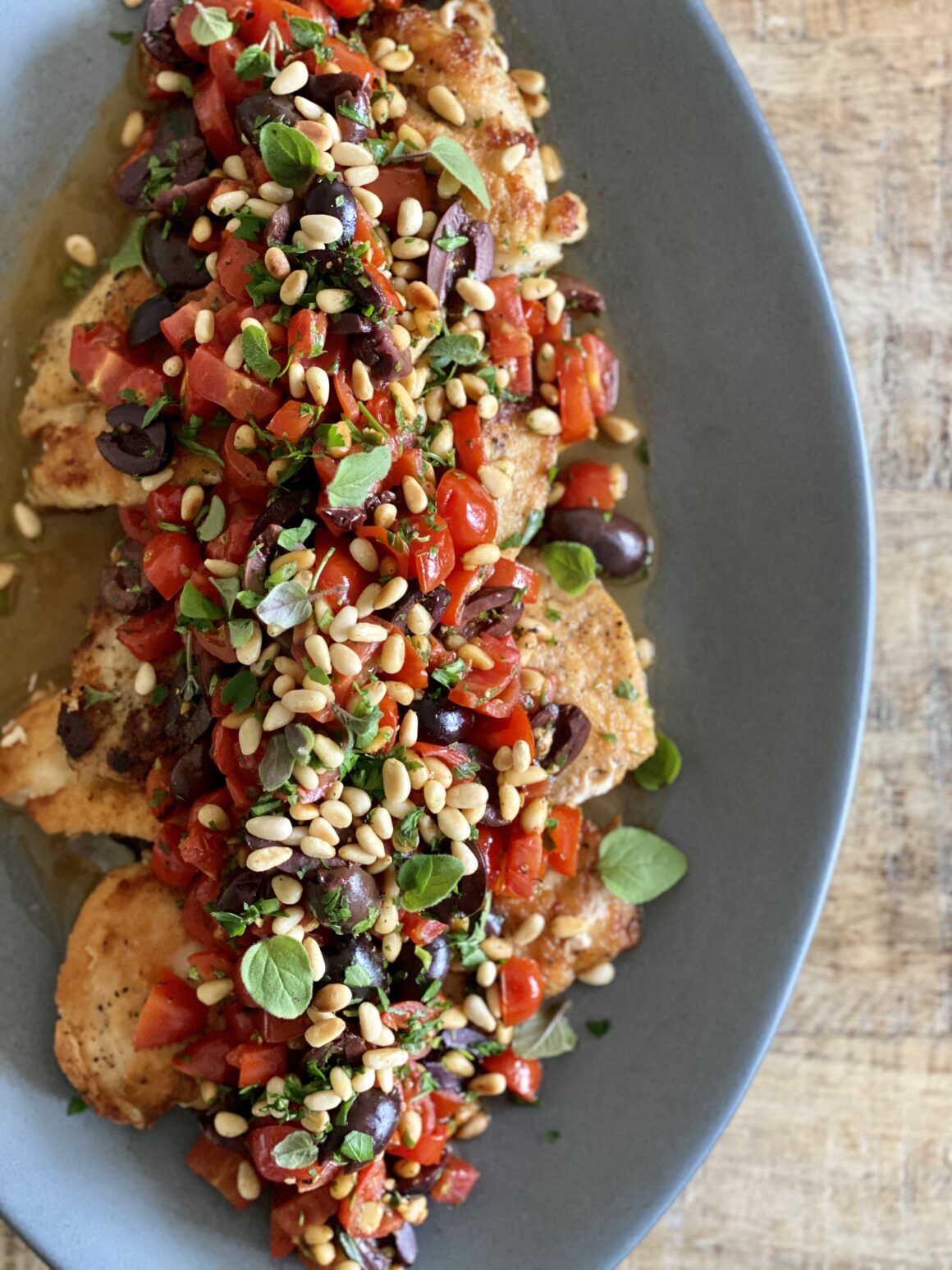 Serves 4.
Ingredients
⅓ cup pine nuts
2 large boneless, skinless chicken breasts
scant 1 cup all-purpose flour
extra-virgin olive oil
½ cup dry white wine
1 cup chopped tomatoes (I prefer baby San Marzano or Campari tomatoes)
½ cup kalamata olives, halved
¼ cup chopped flat leaf parsley
fresh oregano, for garnish (optional)
kosher salt
freshly ground black pepper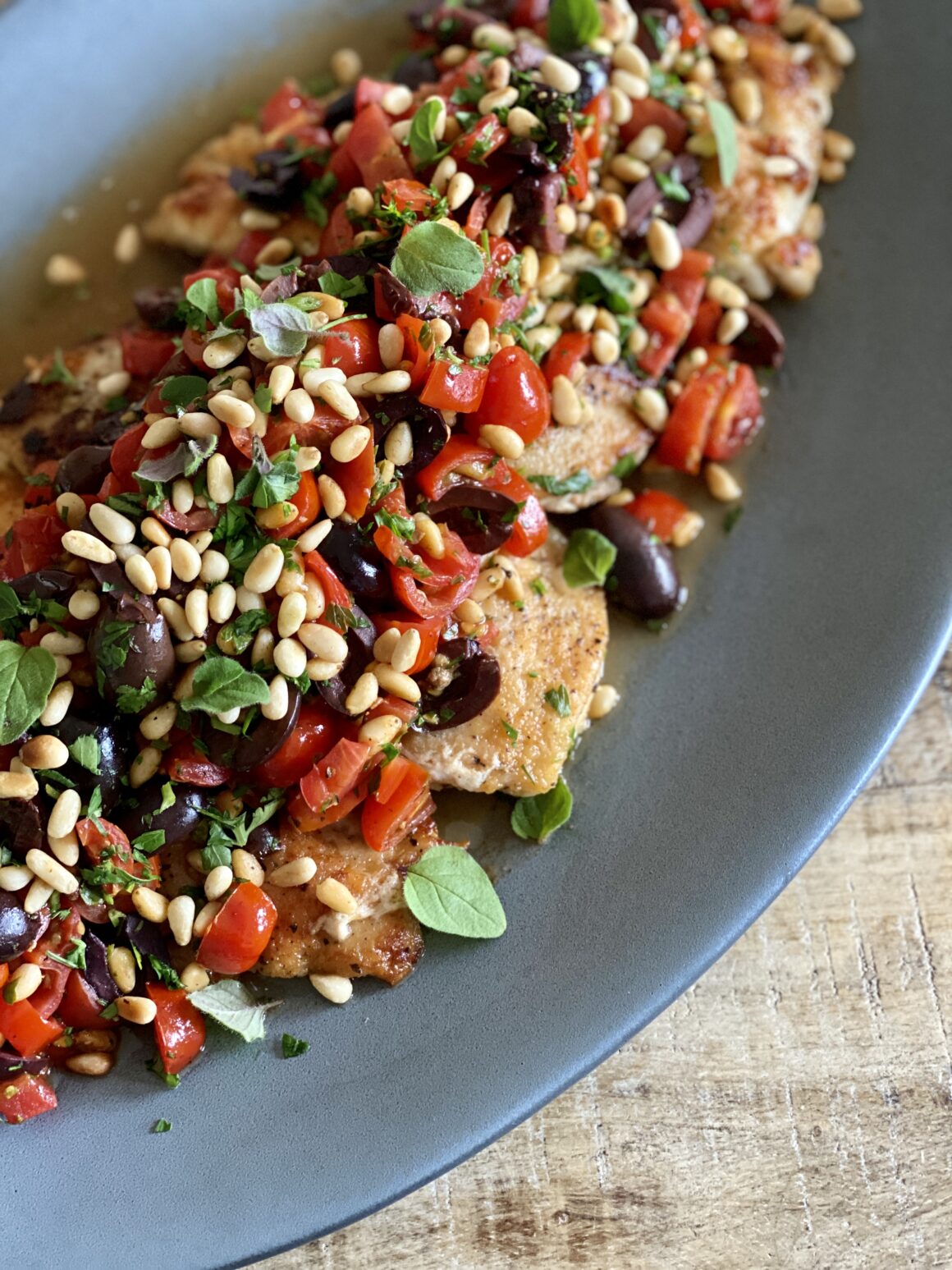 Method
In a large, non-stick skillet, toast the pine nuts over medium-high heat until golden brown, three-five minutes. Remove from the pan and set aside.
Cut the chicken breasts into cutlets. Use a sharp knife to slice each breast in half, parallel to your cutting board, starting at the thicker end. Then, place a sheet of plastic wrap over a single cutlet and lightly pound until it is about a ½ inch thick. Repeat with the remaining cutlets. Generously season with salt and pepper on both sides.
Return your skillet to the stove over medium-high heat. Add enough olive oil to thinly coat the pan— be generous! Pour the flour onto a dinner plate and season with salt and pepper. Dredge each cutlet in the flour, and add it to the pan. Take care not to crowd the chicken. If you need to work in batches, loosely tent the first batch with foil while you move on to the next. Cook until medium golden brown, about three minutes per side. You will likely need to reduce the heat to medium after the first side.
Remove the chicken to a serving platter, and reduce the heat to medium if you haven't already. Add the white wine and use a wooden spoon to scrape up any brown bits. Reduce by half. Add the tomatoes, olives, pine nuts and almost all of your parsley, reserving some for garnish. Cook until heated through, about two minutes.
Pour the tomato mixture over the chicken. Garnish with the remaining parsley and leaves of fresh oregano if you like. Serve immediately.