While we are still a few days away from the official start of the season, I haven't been able to resist the urge to bring spring into the house. Tulips, live branches and a few pops of color with decorative pieces. I managed to hold out on the potted plants, a fortunate moment of self control, as it is now supposed to snow tomorrow. But back to spring…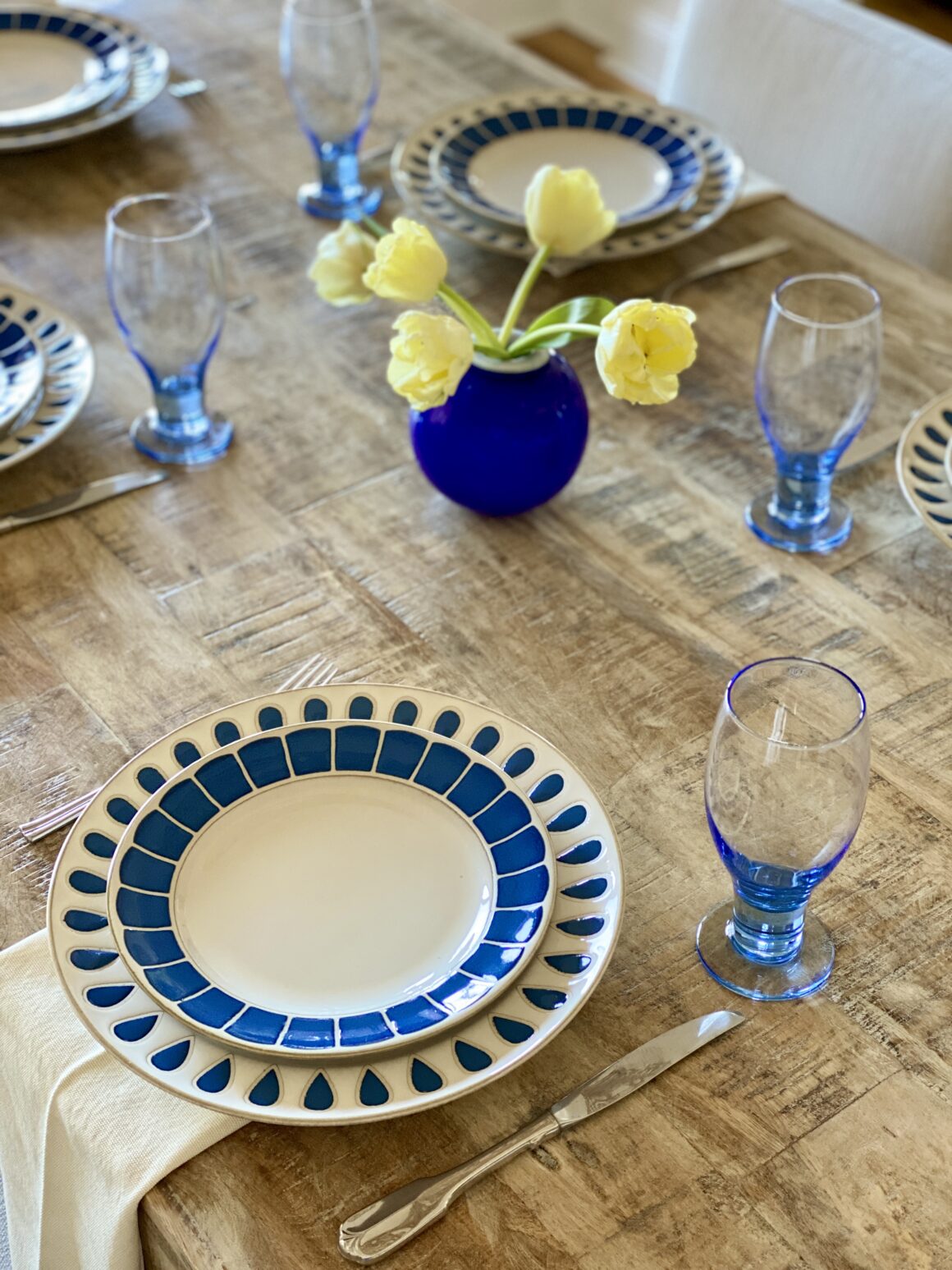 Blue is a favorite accent color for spring (and summer). It reminds me of the ocean and sunny days and Greece, so it feels like a natural theme for a seasonal table.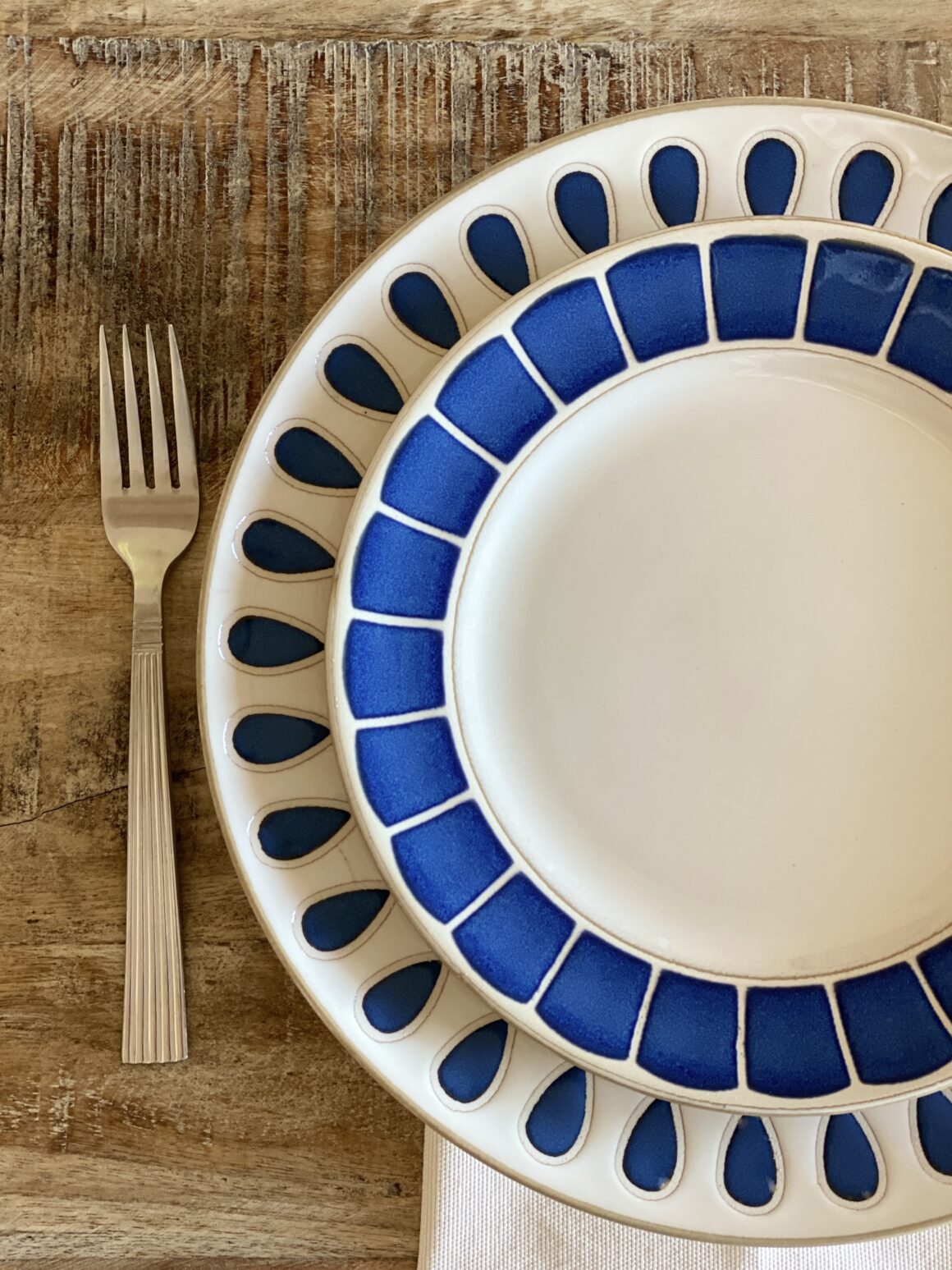 These plates were a Homegoods find, but they're also available online. You know I love a mixed pattern moment.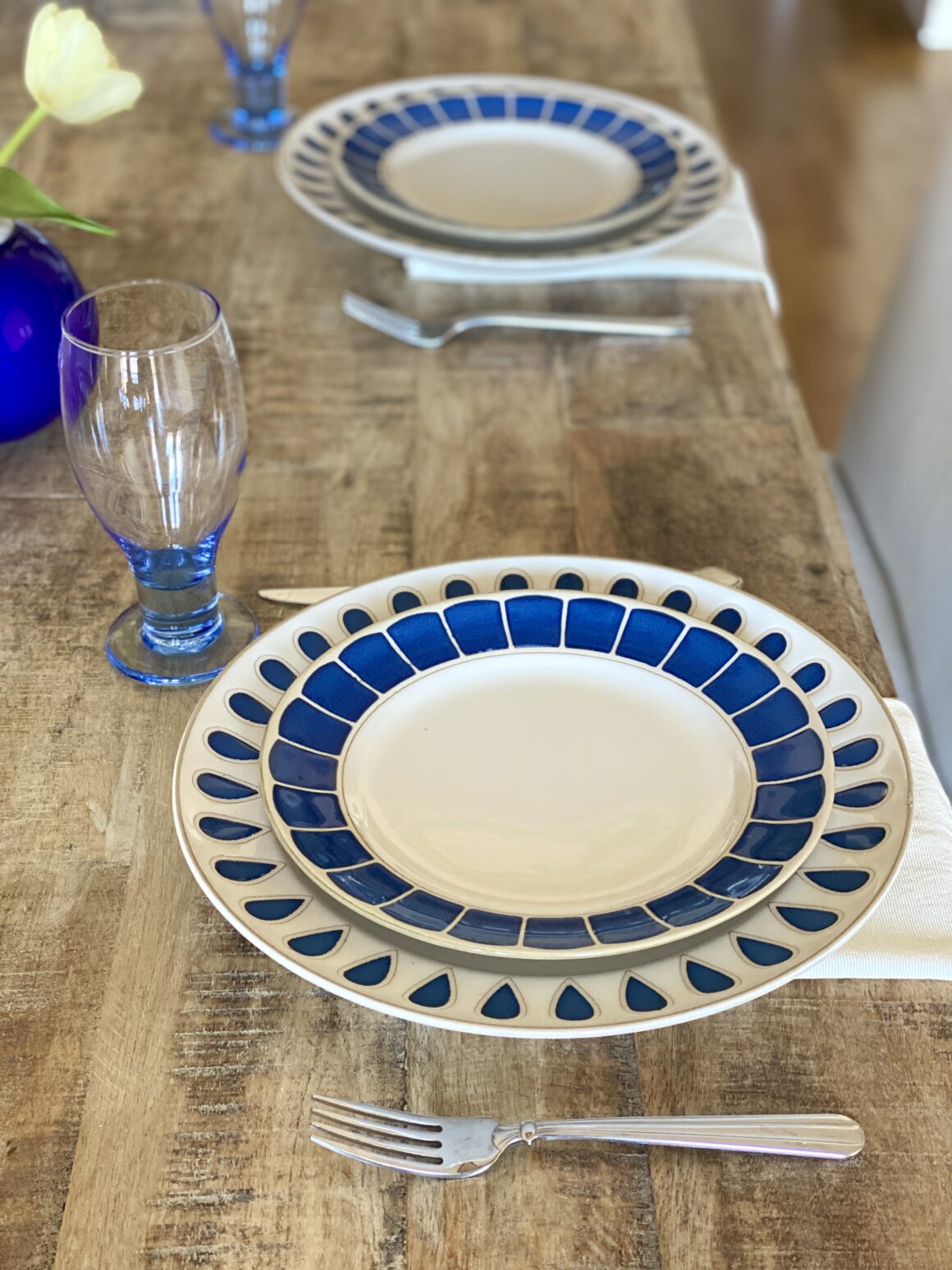 In an effort to highlight the plates, I opted for plain napkins. Whenever I don't want them to be a focal point, I fold them in thirds and tuck them under the dinner plate— out of sight, but easily accessible.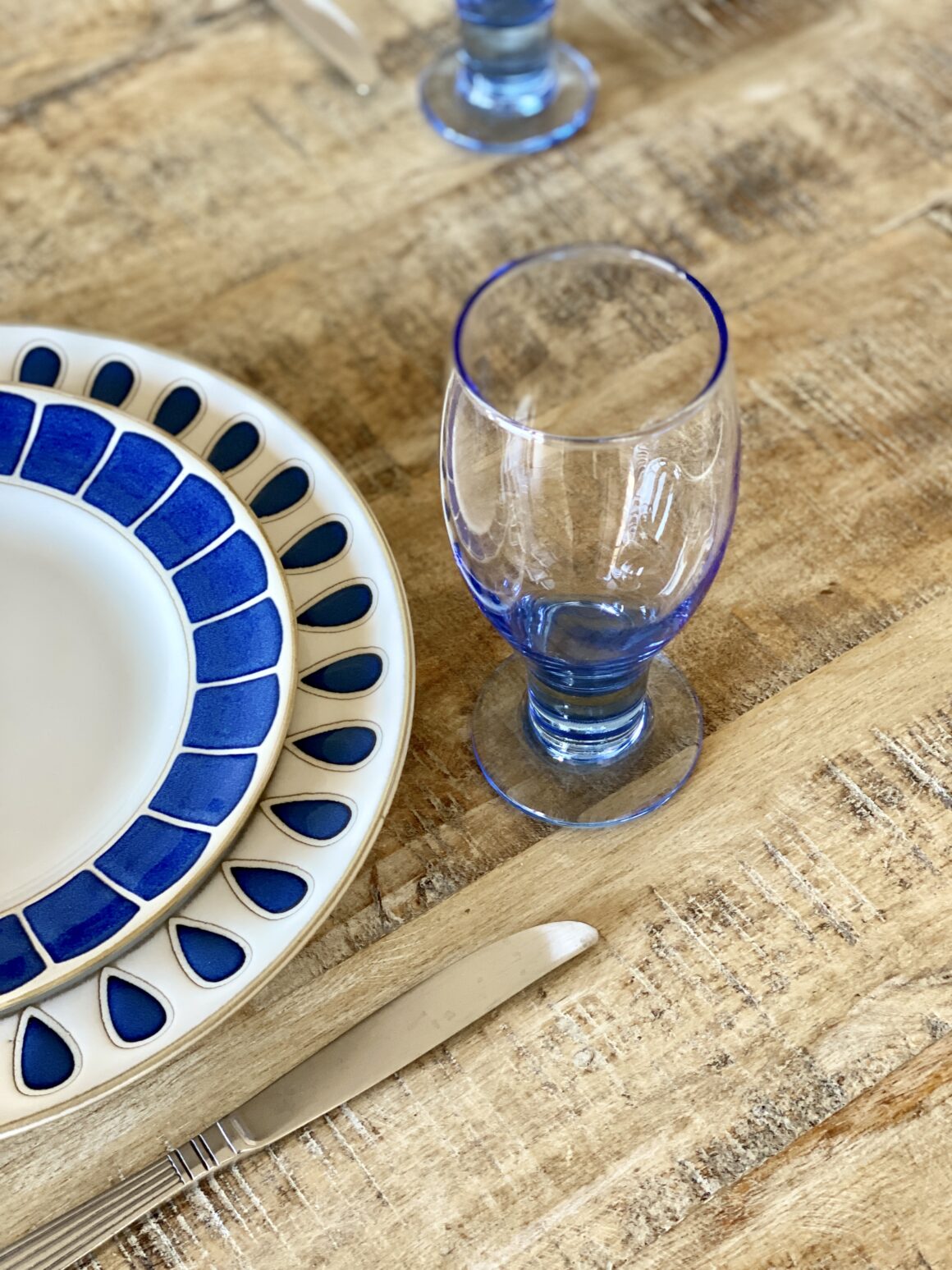 Getting back to our blues, these periwinkle highballs complement the theme. Their size is ideal for water, cocktails or beer, but their curves are my favorite part.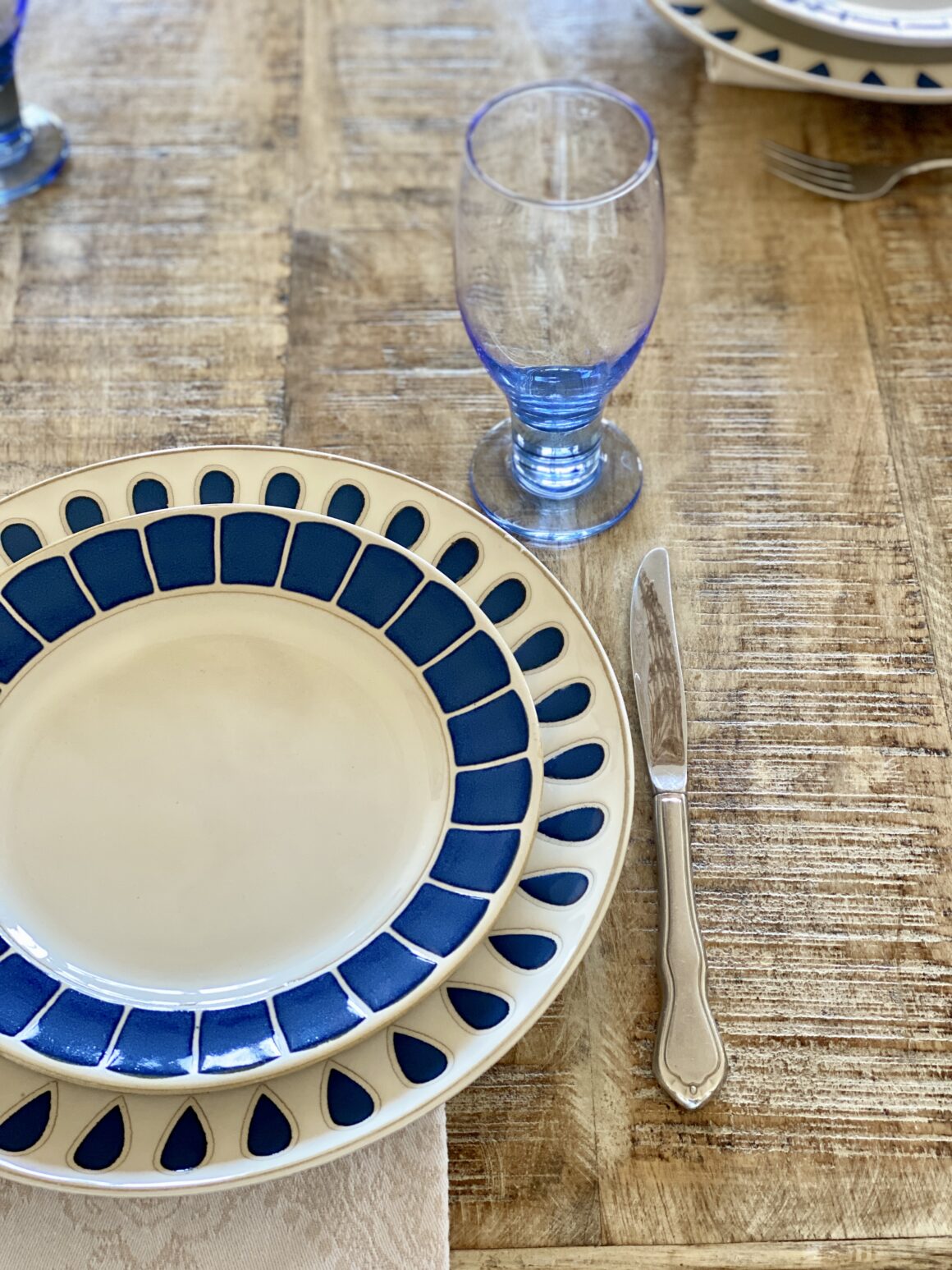 Silverware is stainless steal and mismatched, always.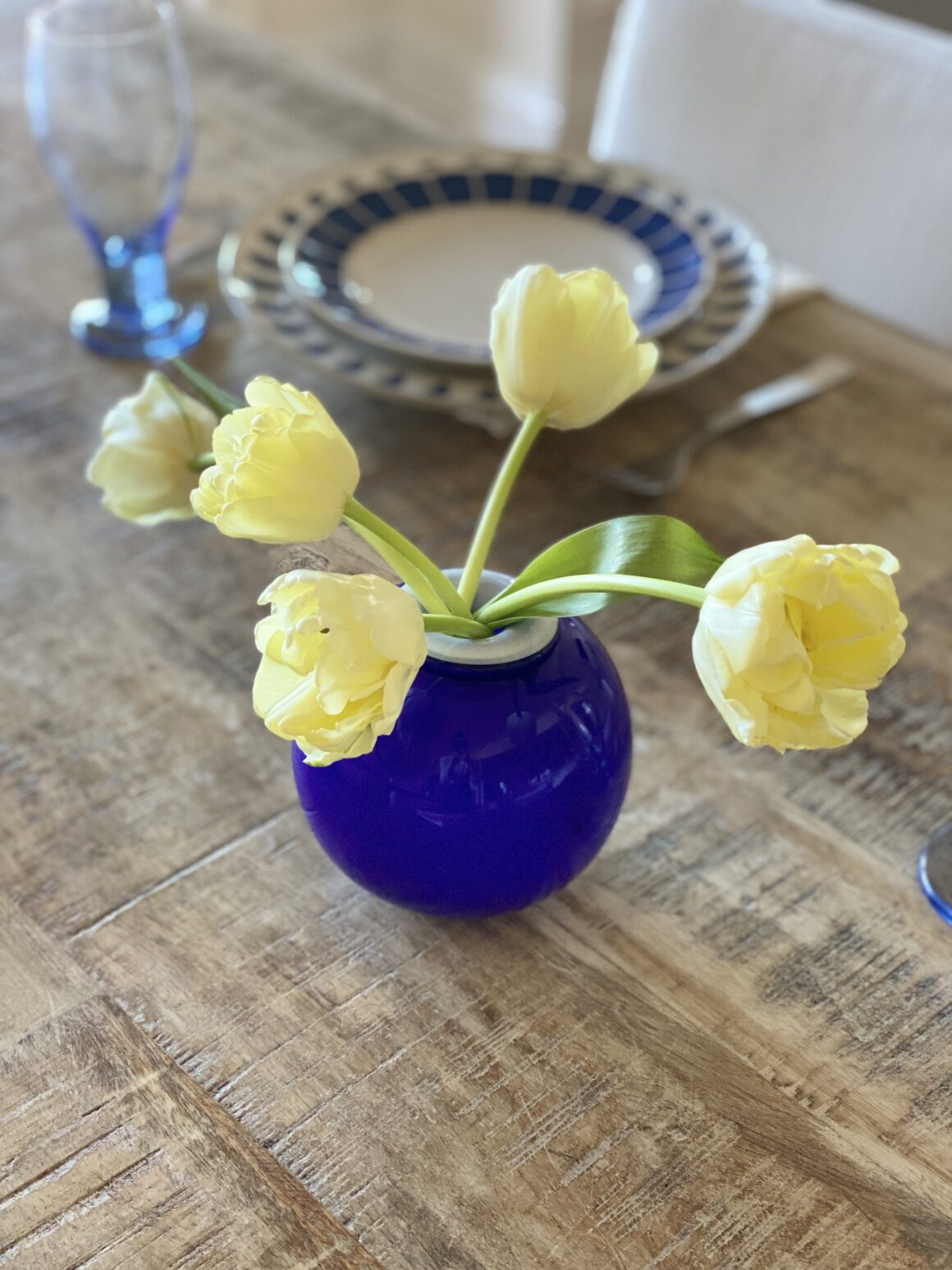 And for one last pop of blue, this cobalt vase sits pretty in the center of the table. The flowers are actually peony tulips (Trader Joe's), and I'm not sure there's anything that screams "spring" louder than that.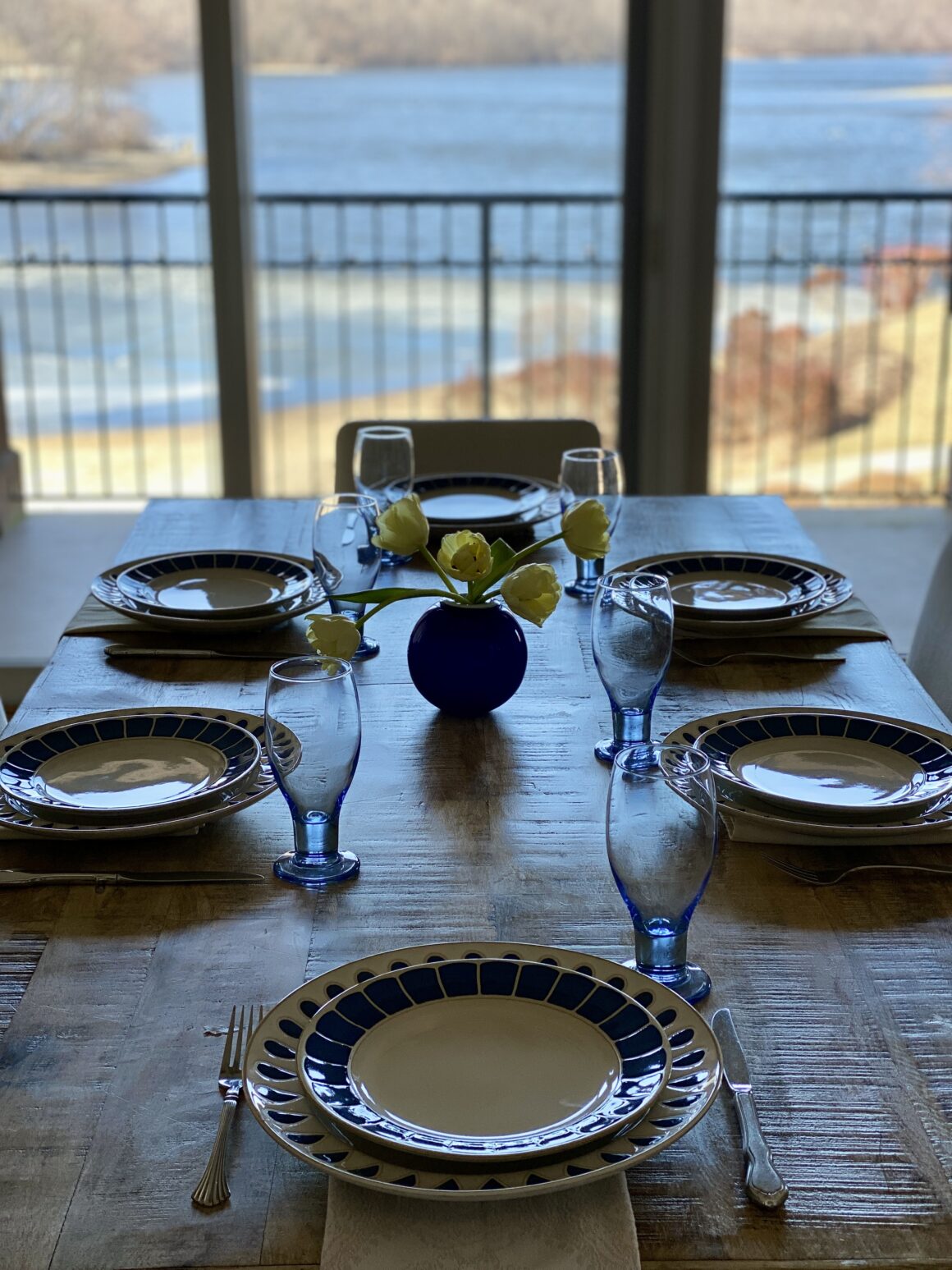 Now if only it were just a bit warmer outside… Happy almost spring, friends!