There are many things I told myself (and my mother) I would never wear— hoodies, Ugg boots, the color pink and pretty much anything from The North Face, to name a few. Well, it was 1°F in Connecticut this past weekend. I'm living in my first pair of Uggs, and aspiring to several more. I wear my boyfriend's North Face jacket as a bathrobe, and even my dog has a hoodie. Still holding strong on the color pink though.
All this to say, it's cold, and I'm forever seeking cozy— oversized mugs of warm drinks, a constant fire in the fireplace and blankets. So many blankets. When thinking of this month's tablescape, it seemed only fitting to carry on the cozy, and feature some of my favorite linens.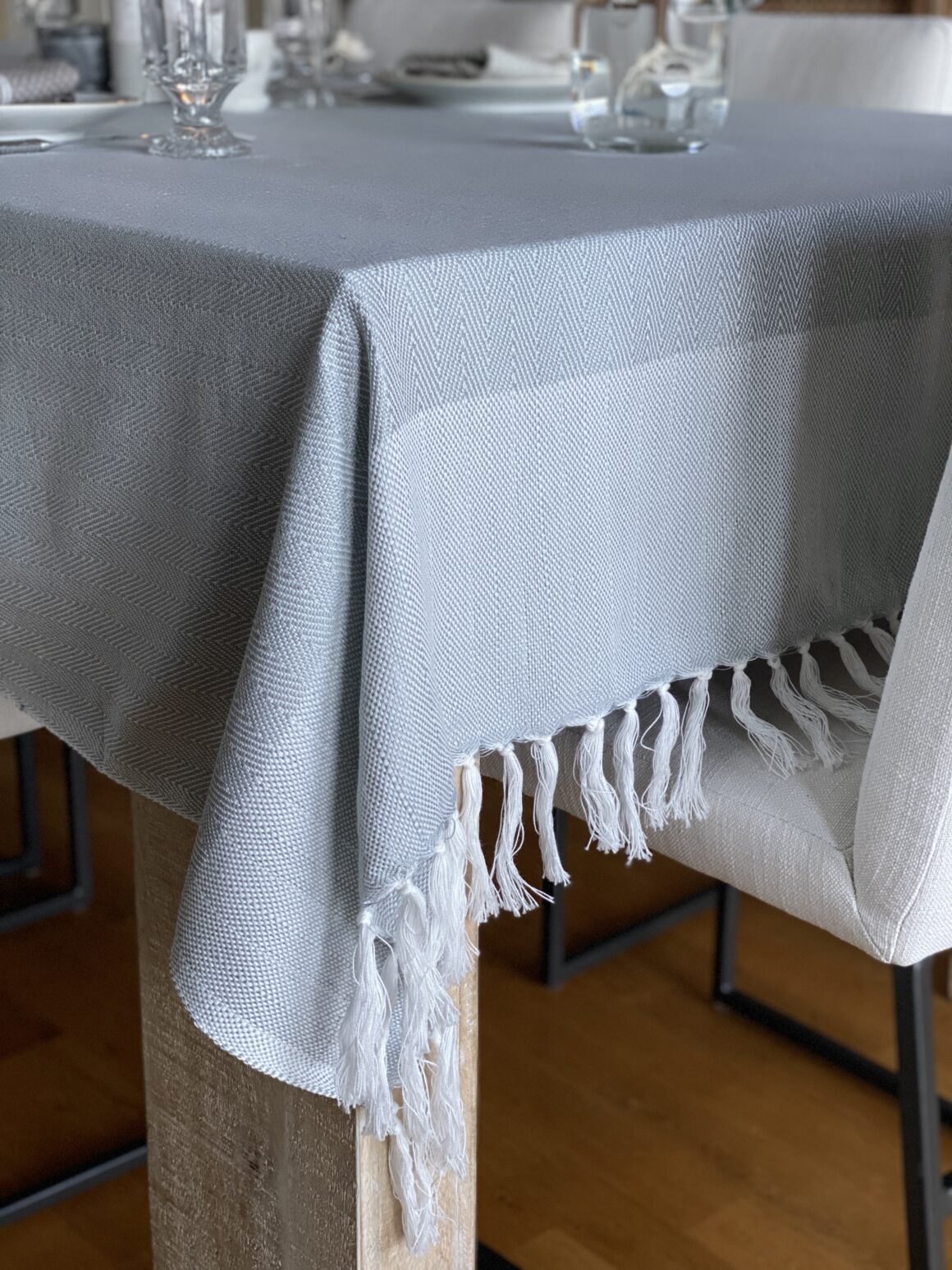 I'm a sucker for fringe, and these throws make wonderful bed covers, beach blankets and… tablecloths. I love the subtle herringbone and pearly gray color for winter.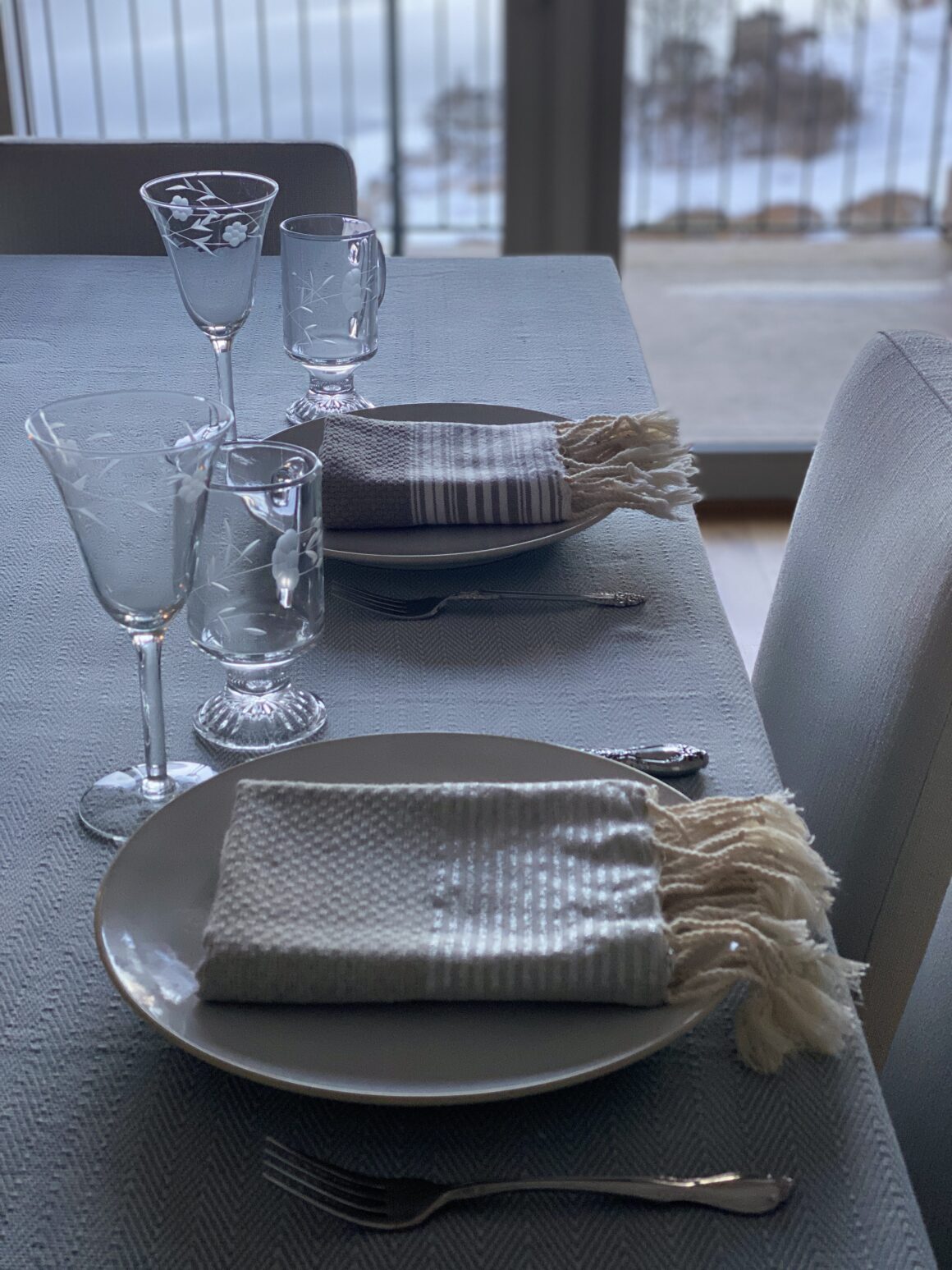 Similarly, these linen guest towels double as oversized napkins. Choose to sparkle, or not. Personally, I'll take all the extra sparkle I can get these days…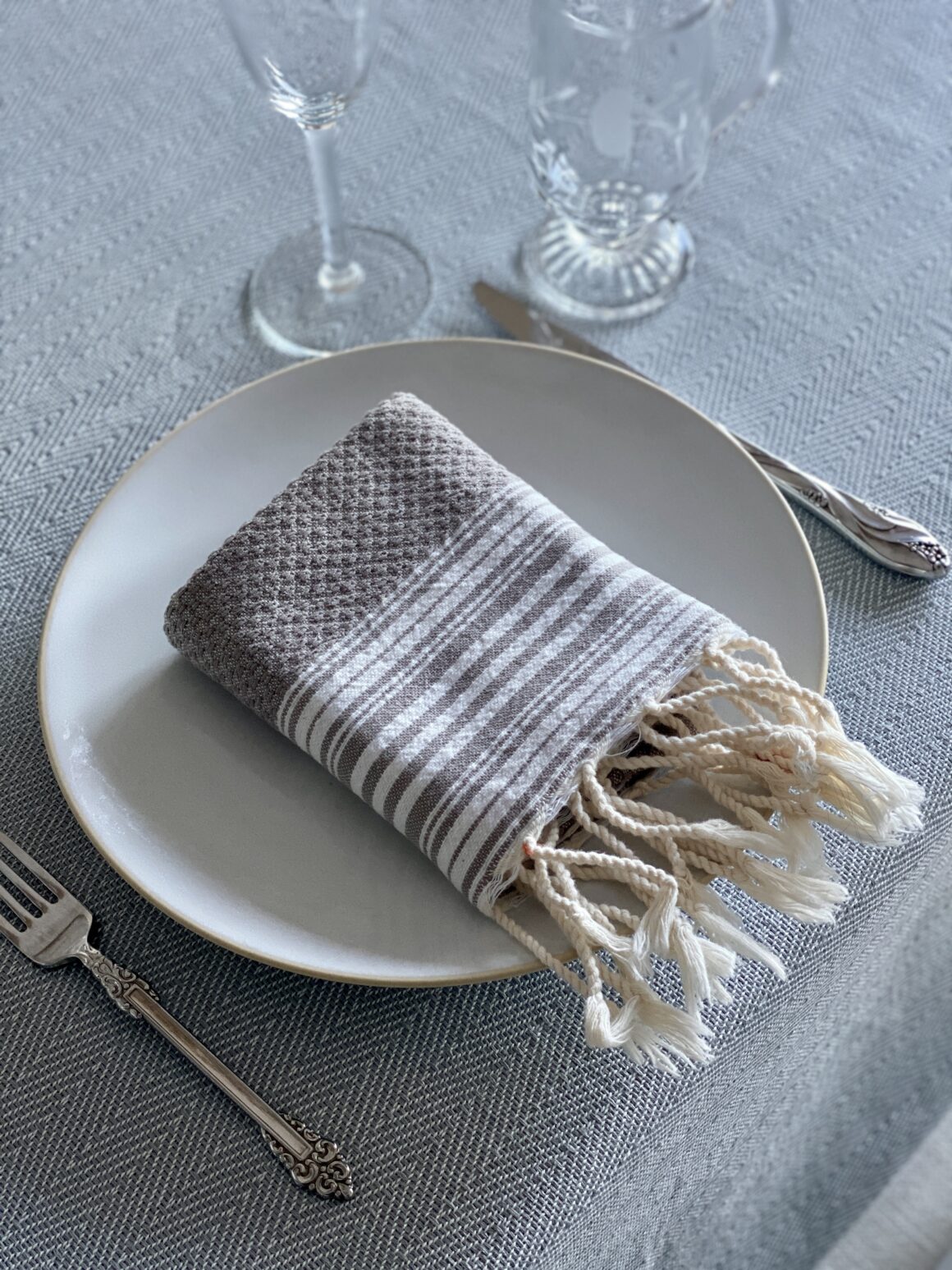 A moment for the fringe ?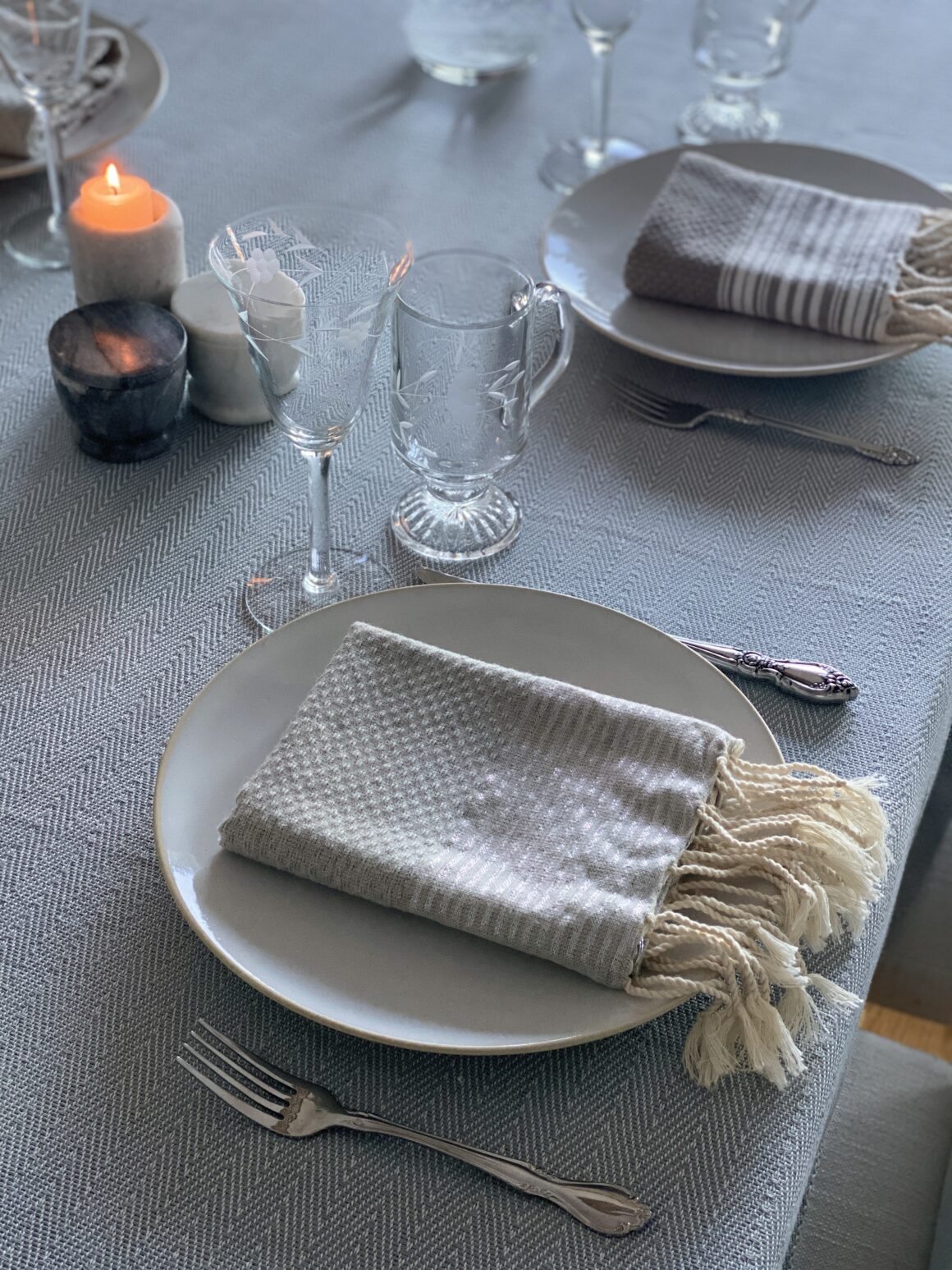 And we're on to the glassware! Irish coffee mugs are perfect for lattes, tea and hot cocktails. These wine glasses are the perfect compliment with their own etched design. (They're also full-size, which might as well be gargantuan, and therefore rare, for vintage glass!)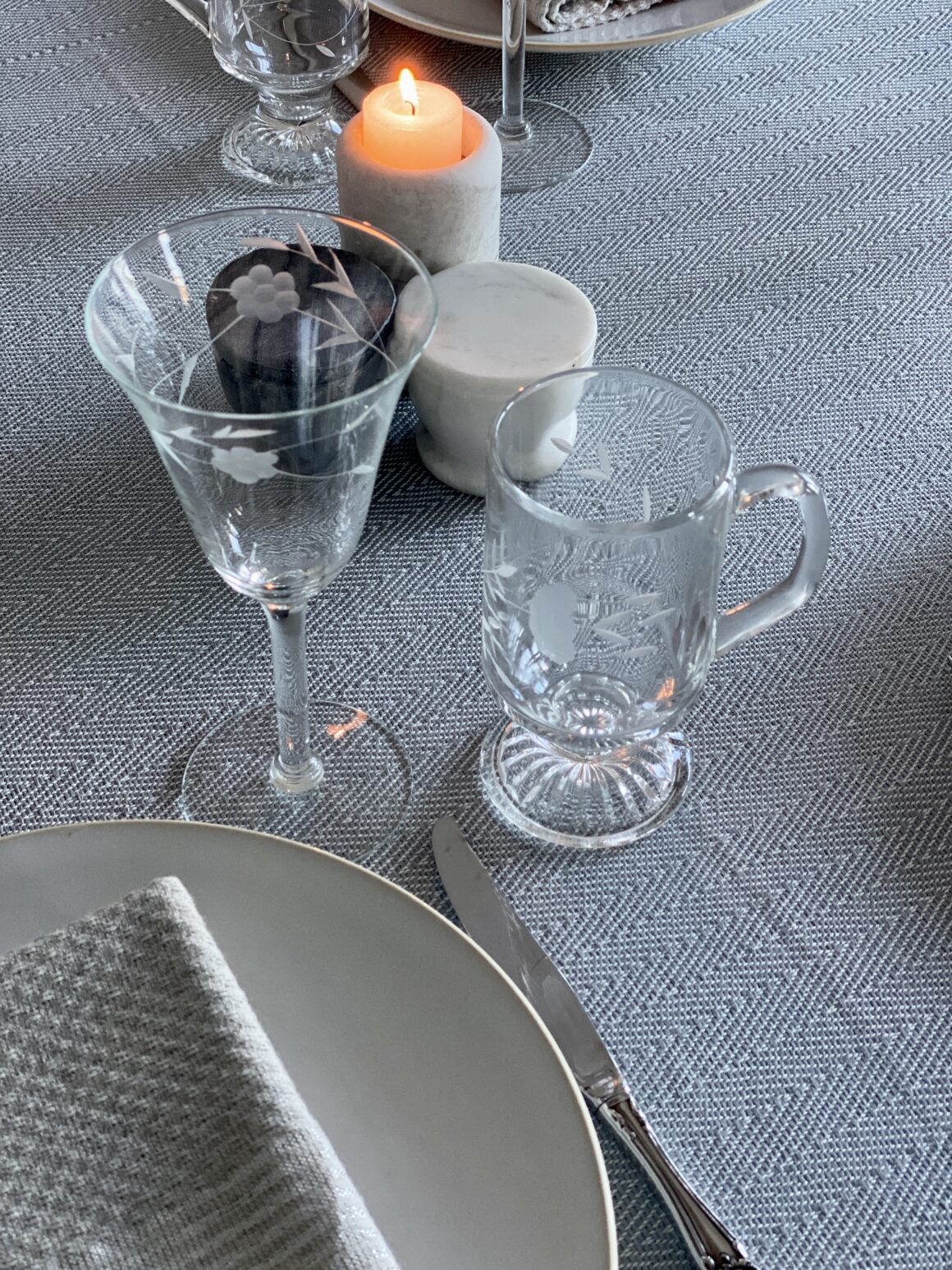 It's all in the details… and the daisies.
And speaking of details, a crystal sugar bowl and creamer set is the sweetest touch on a daytime setting. (The teaspoon is vintage.)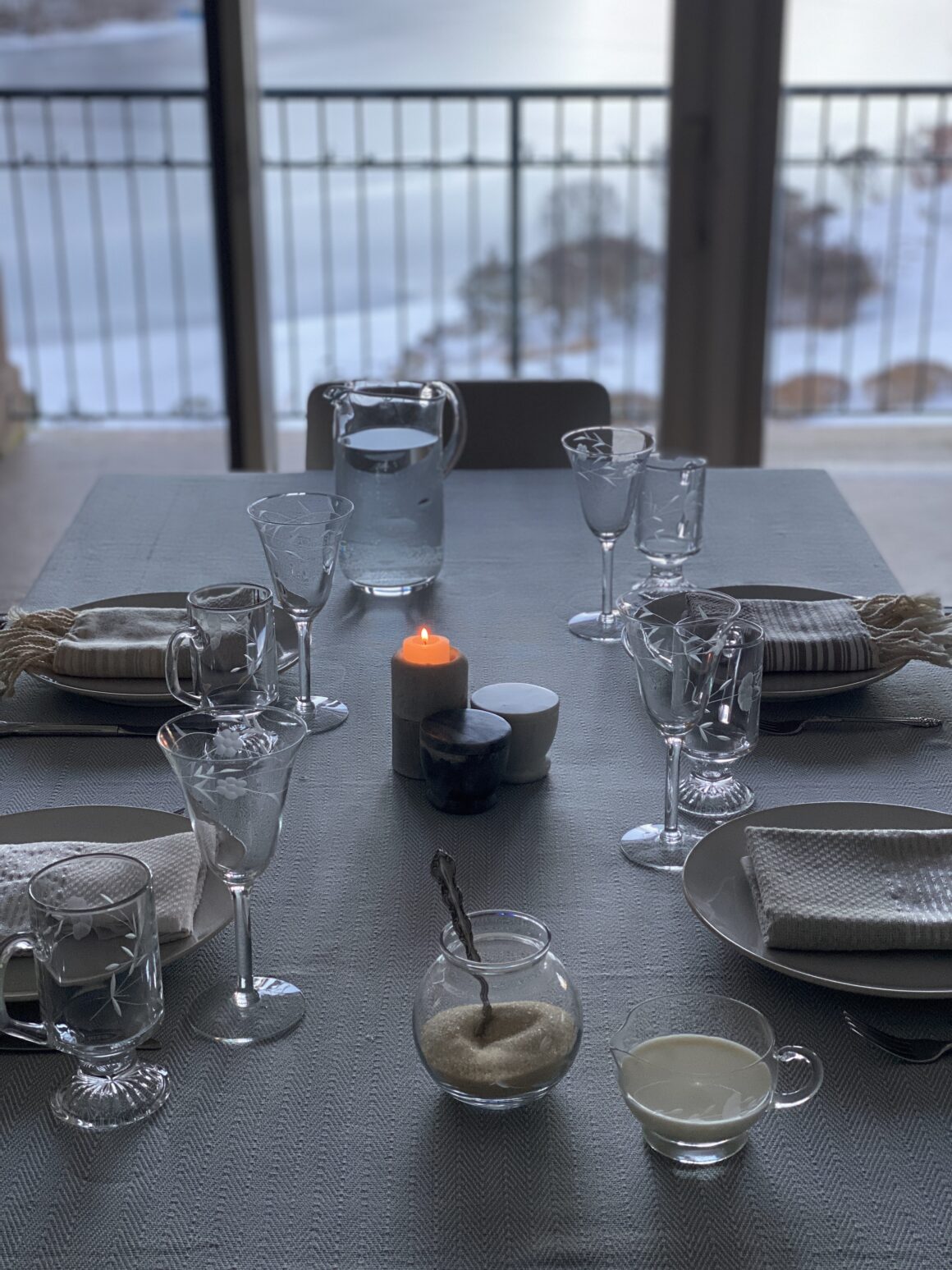 Pour a cup of something, light a candle, and stay cozy friends!