And just like that… Only one week until Christmas Eve.
Before we talk table details, does anyone else catch themselves saying that all the time?! I (as SJP) was narrating my cooking today… "And just like that… I dropped the onions." "And just like that… the sauce is done." And just like that… I've officially lost it.
Should you find yourself circling a similar holiday stress rabbit hole, here's little inspiration for your tablescape. Count on me to forego the traditional reds and greens. Neutrals are soothing, okay?
I think the real star of the show here is the centerpiece, so let's talk about baby's breath. Stick it in between three red roses and wrap it in cellophane and you have the CVS special, but on its own… baby's breath is kind of a show stopper! My favorite vase (similar here) for low arrangements is back, and chock full of these snowy, white flowers— perfect for a winter wonderland theme.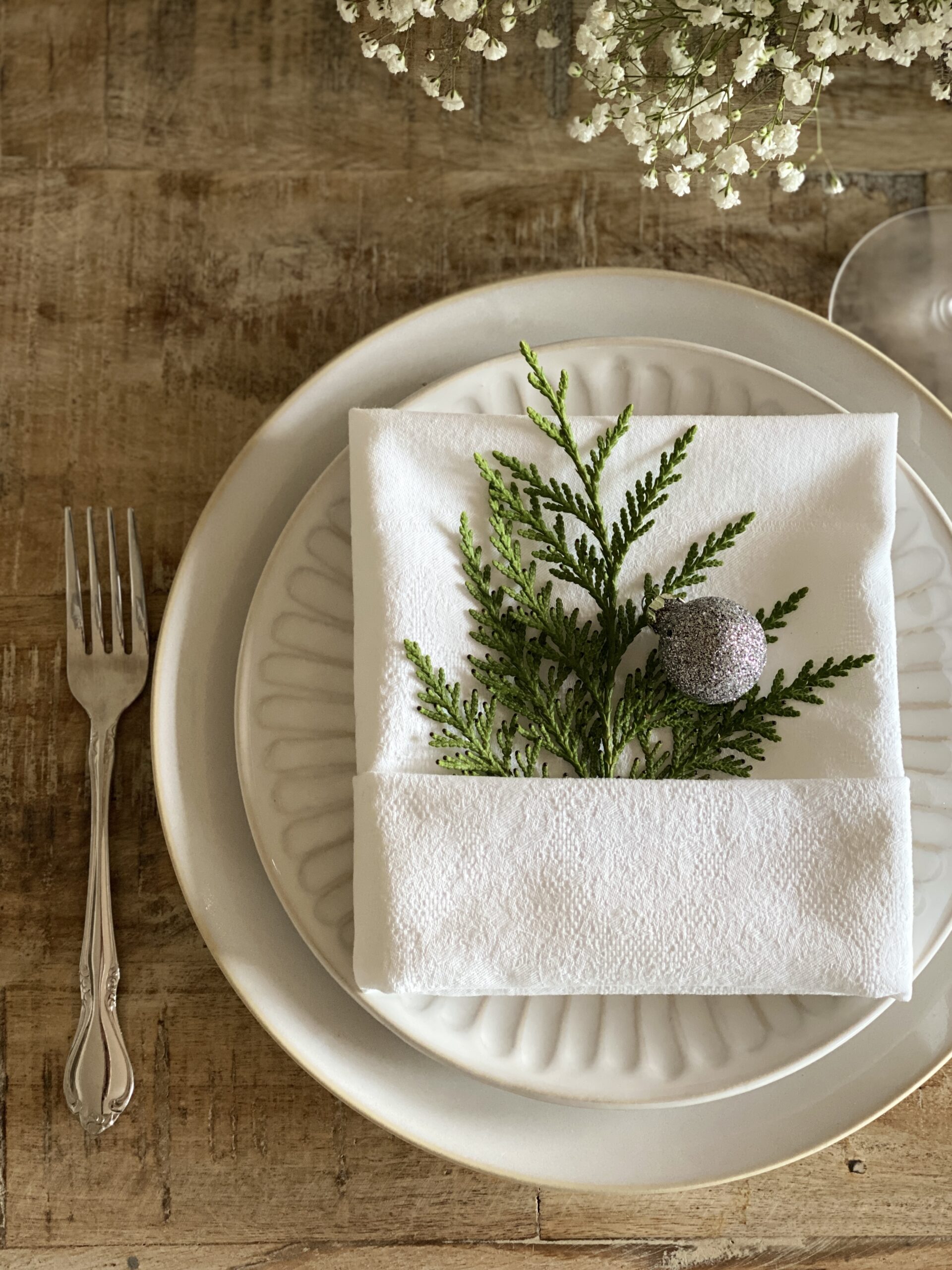 Sitting pretty atop a short stack of ivory plates (old West Elm and Crate & Barrel) are these sweet little napkin pockets. Watch a folding tutorial on Instagram, and fill them with whatever you like— holly, ilex berries, flowers— I opted for fresh greens and mismatched mini bulbs.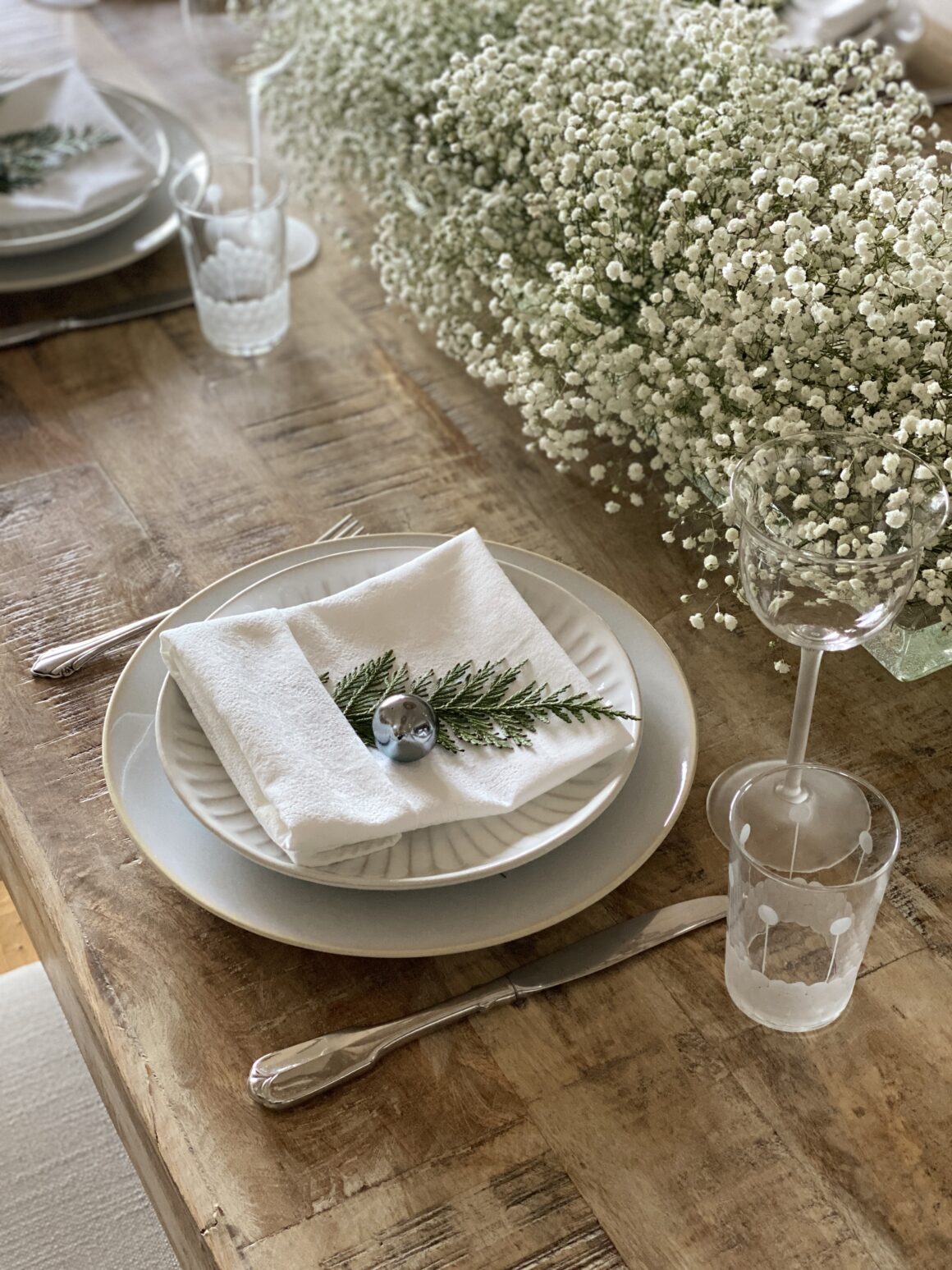 The silverware and napkins are vintage. 'Tis the season to break out the family heirlooms! Thankfully this silverware is stainless steel, and dishwasher-friendly. Can I get an "amen?"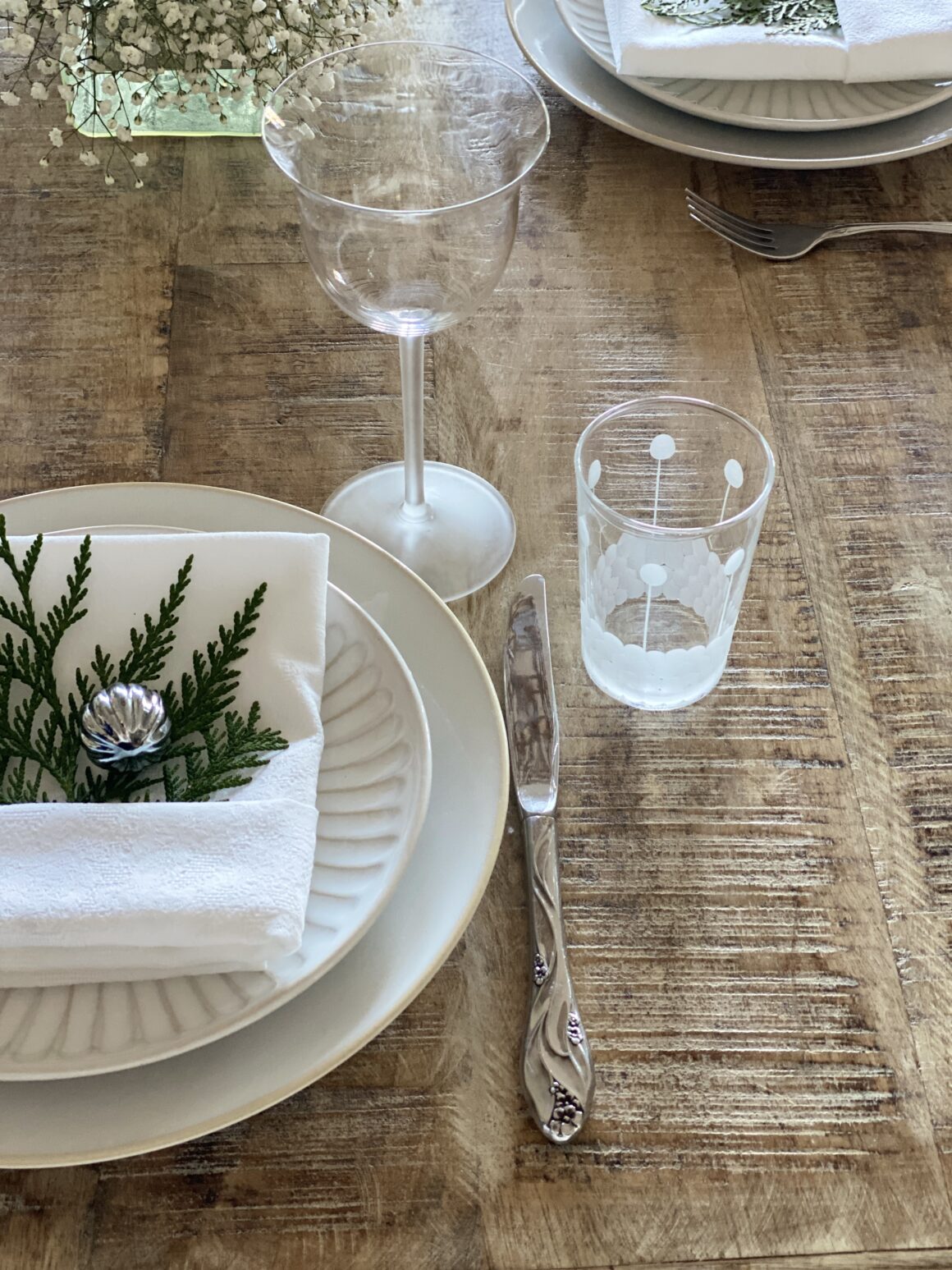 Onto the glassware, and I'm sticking with my theme— frosted stem wine glasses and Moroccan tea glasses (for water) for some extra wintry touches.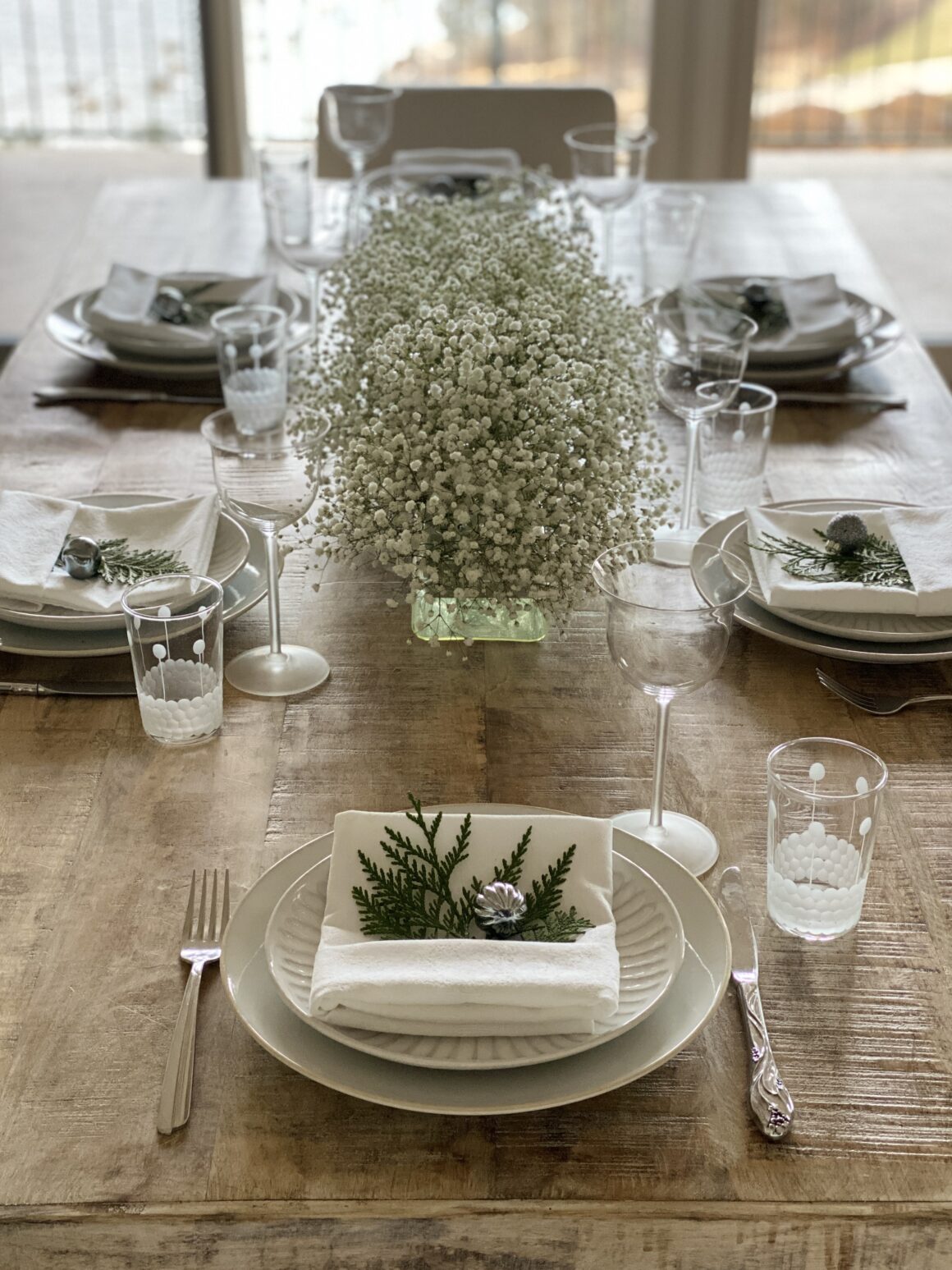 And just like that… Wishing you and yours a beautiful holiday season!