Lately, all I want for dinner is carbs (and cheese). This is not really a new thing. I am a lover of carbohydrates— a "carbivore," if you will. And while weekends are for pizza and pasta and the cheese boards of my dreams, weeknights are still for vegetables. Please consider this Pasta Primavera a compromise.
Fast, simple, satisfying and loaded with spring vegetables, Pasta Primavera is a perfect weeknight dinner. Feel free to use the noodles of your choosing and whatever green vegetables you have on hand. Don't skimp on the herbs! (Or the parmesan cheese!)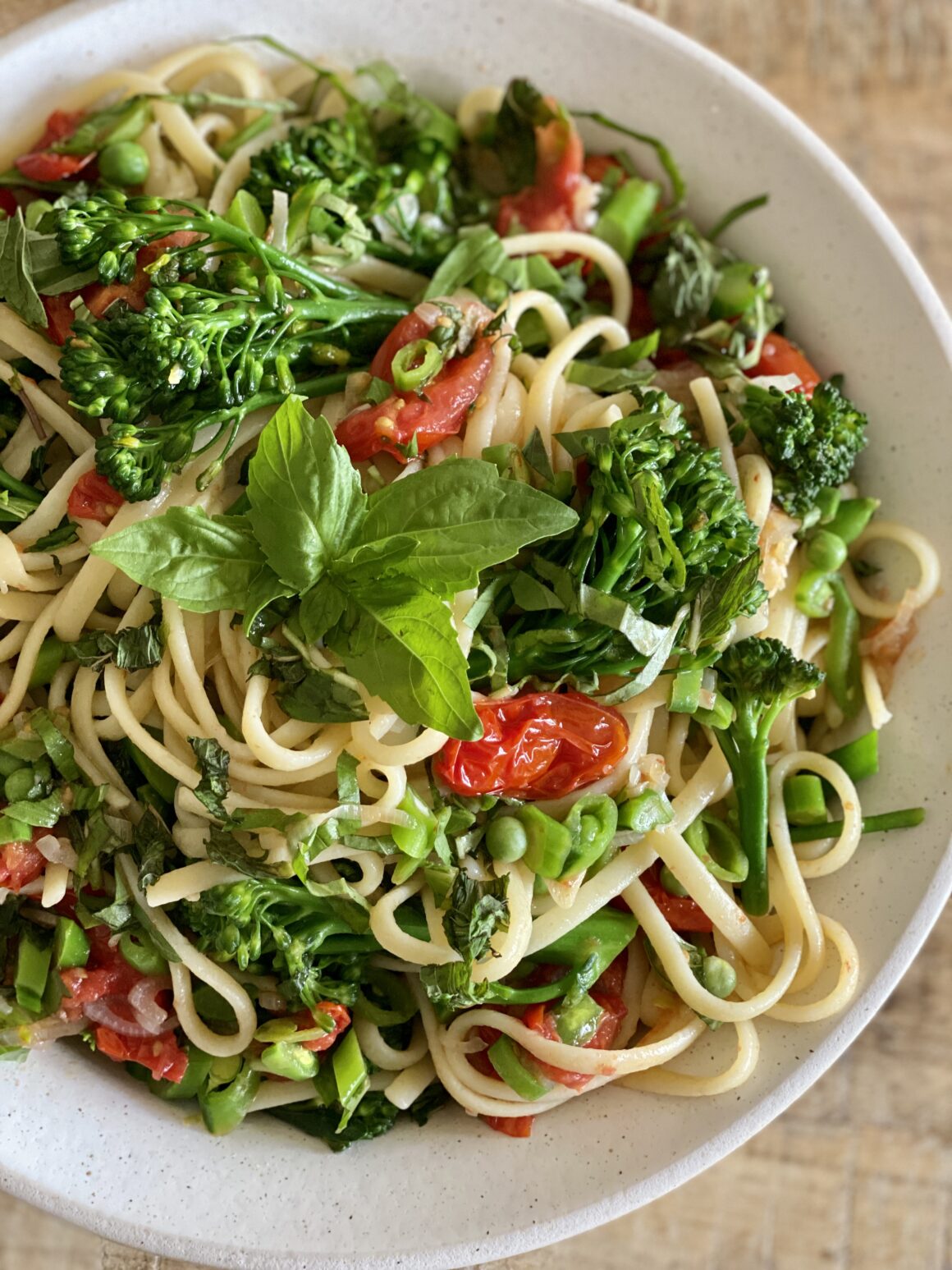 Ingredients
8 ounces broccolini, ends trimmed
1 pound linguine
1 shallot, thinly sliced
2 large cloves of garlic, thinly sliced
1 cup cherry or grape tomatoes, halved
1 cup sugar snap peas, thinly sliced
½ cup fresh peas
a handful of fresh basil
a handful of fresh mint
extra-virgin olive oil
kosher salt
freshly ground black pepper
grated parmesan cheese (for serving)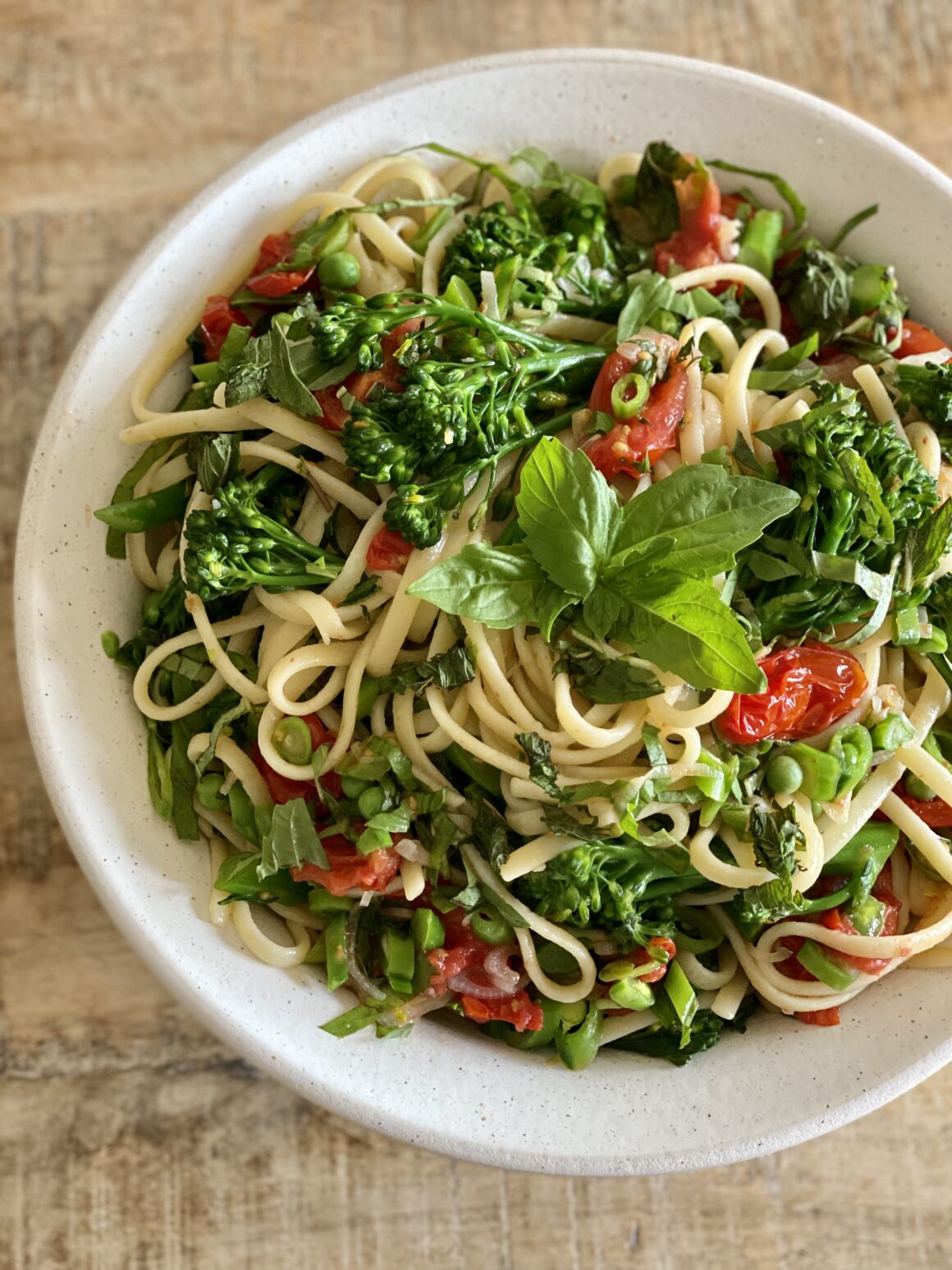 Method
Bring a large pot of salty water to boil over high heat. Add the broccolini and boil for two minutes, until barely fork tender and bright green. Remove to a plate and refrigerate to stop the cooking.
Add the linguine to the same water and cook 2 minutes less than the package instructions for al dente. Reserve a cup of cooking water before draining and rinsing the pasta with cold water.
Generously coat the bottom of the same pan with olive oil and preheat over medium-high heat. Add the shallots and a pinch of salt. Cook for one-two minutes, add the garlic and cook 30 seconds more. Add the tomatoes, season with salt and reduce the heat to medium.
While the tomatoes soften, remove the broccolini from the refrigerator and separate the florets from the stems. Leave the florets whole, and slice the stems on the bias.
At this point the tomatoes should be soft and juicy. Stir in the pasta, vegetables and about ¾ cup of your reserved pasta water. Mix well and continue to cook until the pasta is al dente and the mixture is glossy, about three minutes. Use more pasta water if you need moisture.
Meanwhile, roughly chop the basil and mint. Add most of the herbs to the pasta, reserving some for garnish. Season with salt and pepper to taste. Toss again. Transfer to a serving bowl, garnish, and top with a drizzle of good olive oil, if you like. Serve immediately.