So I finally caved on the pumpkin display. I also broke out a cinnamon scented candle and spent a little too much time shopping for sweater dresses. I might make something with butternut squash this weekend. Hello, fall. Welcome.
After settling into the season, and coming to terms with the fact that it's now October (what?!), it feels like the holidays are mere minutes away. When it comes to Thanksgiving, my family goes to one extreme or the other. One is the typical full blown feast and fancy table. The other is burgers on the beach at the Ritz on Key Biscayne. Both are equally enjoyable, and should you be looking for an alternative celebration, I can't recommend the burger situation enough. But! Should you be hosting, I hope you'll find a little inspiration in this autumn setting. The runner and dried grasses are linked below, and you can find the water glasses right here in the shop!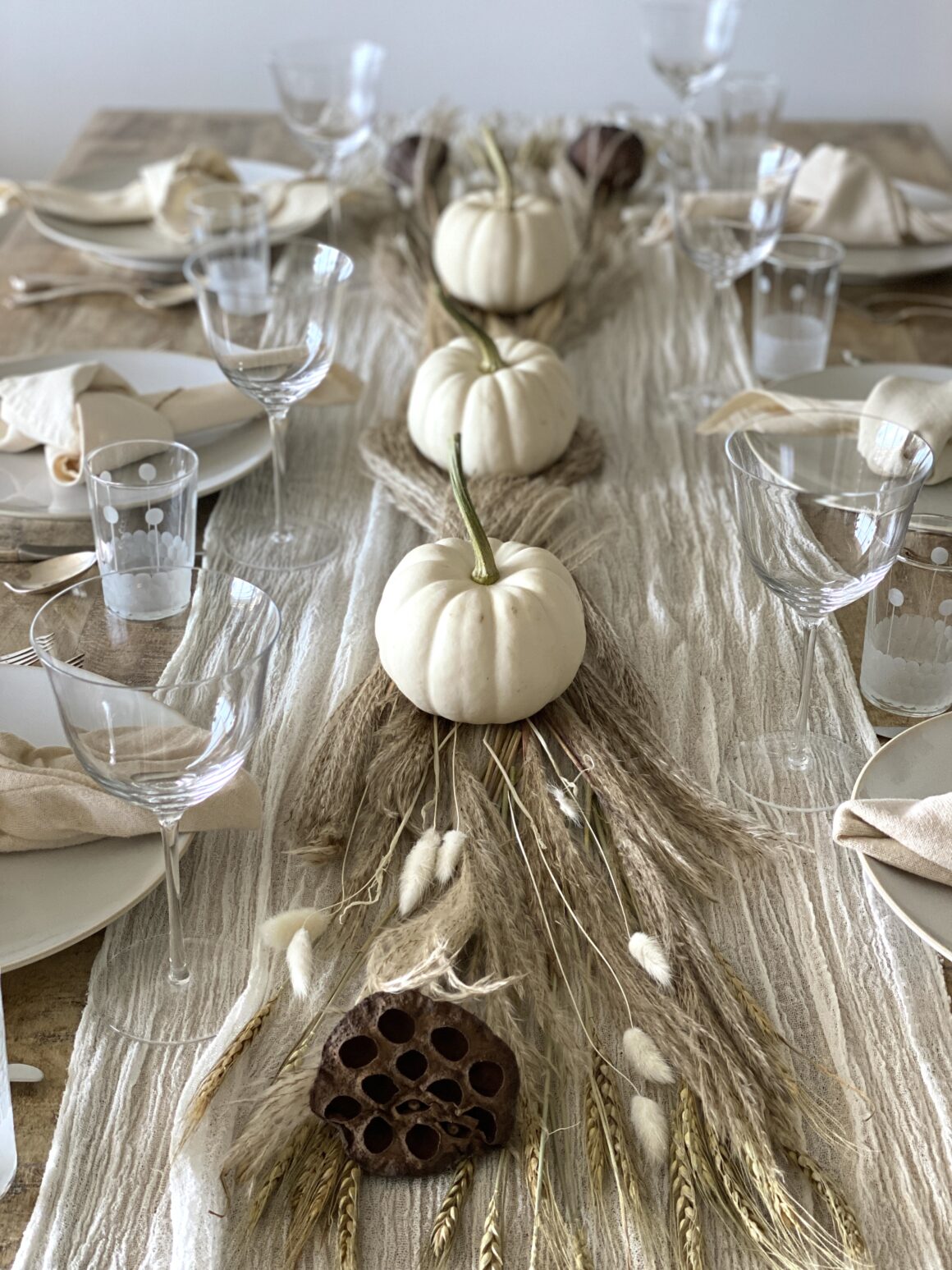 It should come as no surprise to you that I don't do orange. Casper pumpkins are always my go-to decor this time of year. I love their (lack of) color, size and curly stems. They're perfect for a table.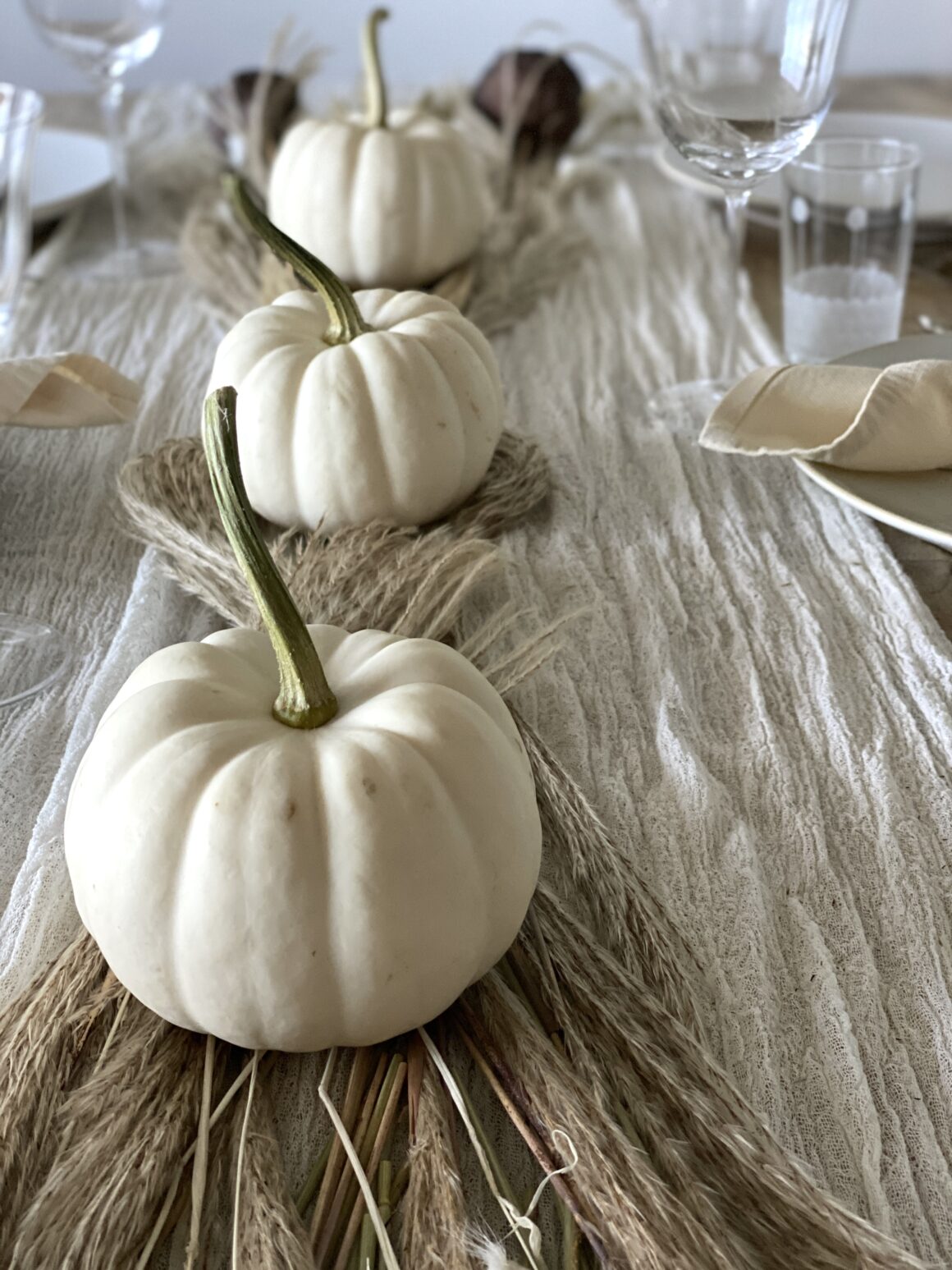 This cheesecloth runner* is one of my favorite pieces. It's simple and elegant without being fussy, which is how I prefer my holidays. You can order it in just about any length. (Keep scrolling to see the drama!)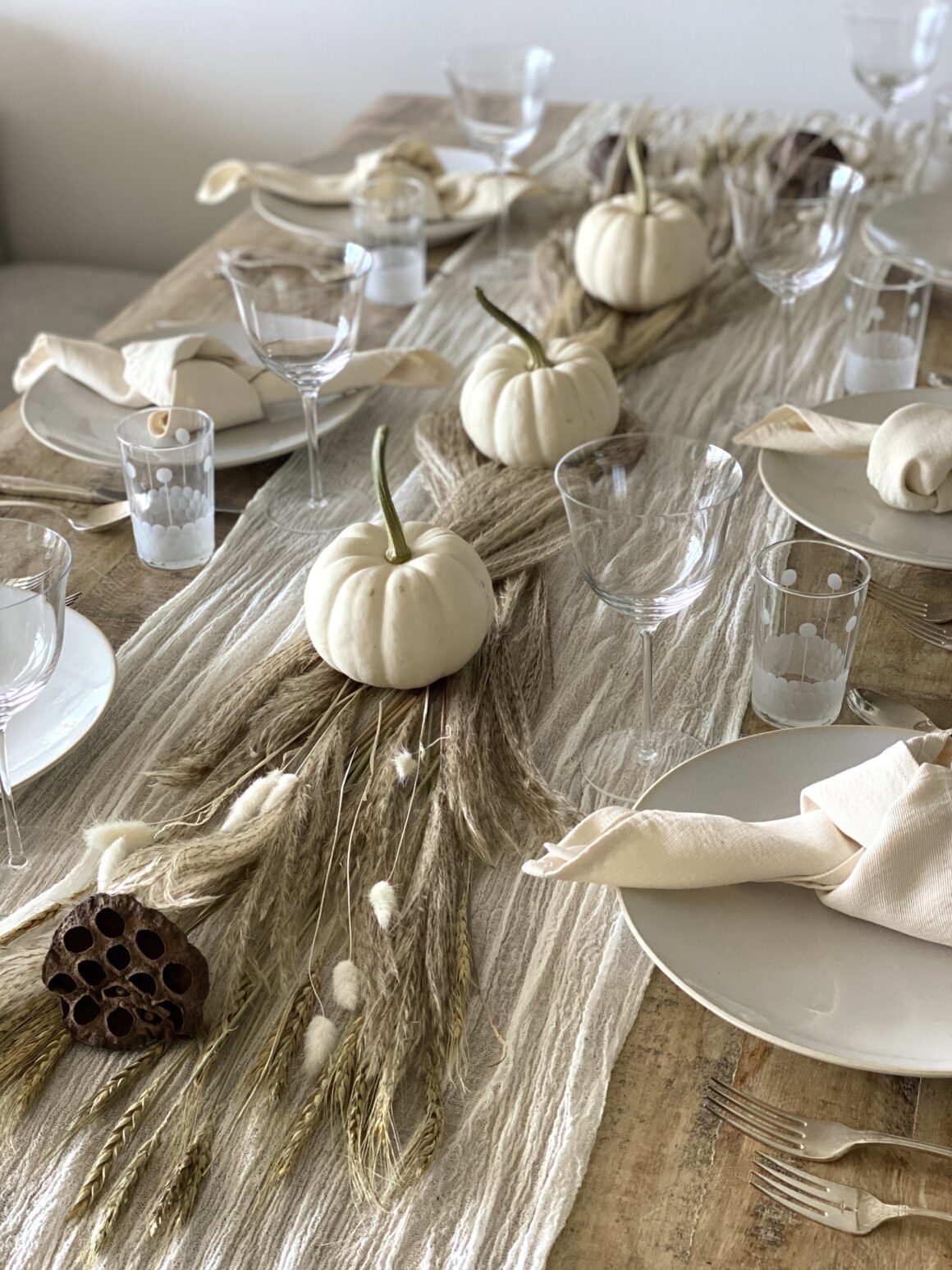 The rest of the centerpiece is made from dried wheat*, bunny tails*, pampas grass plumes* and lotus pods*. I layered the end arrangements and then tucked in more pampas grass in the center to hide the stems.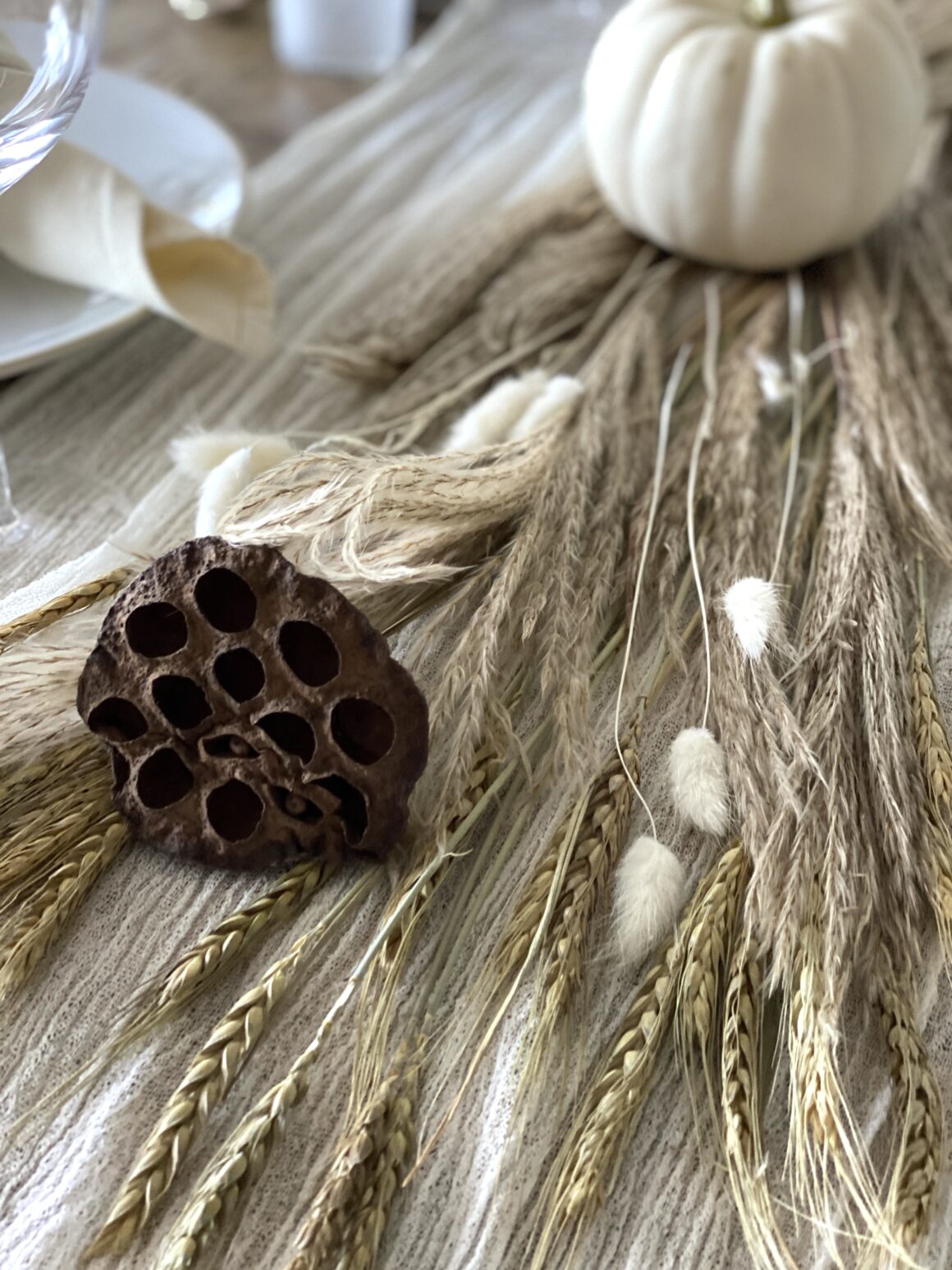 With the centerpiece being rustic and natural, I wanted to keep the linens simple. Knots might be a bit informal for your holiday, but I always prefer a more approachable setting. That said, I couldn't resist breaking out the fancy vintage silverware.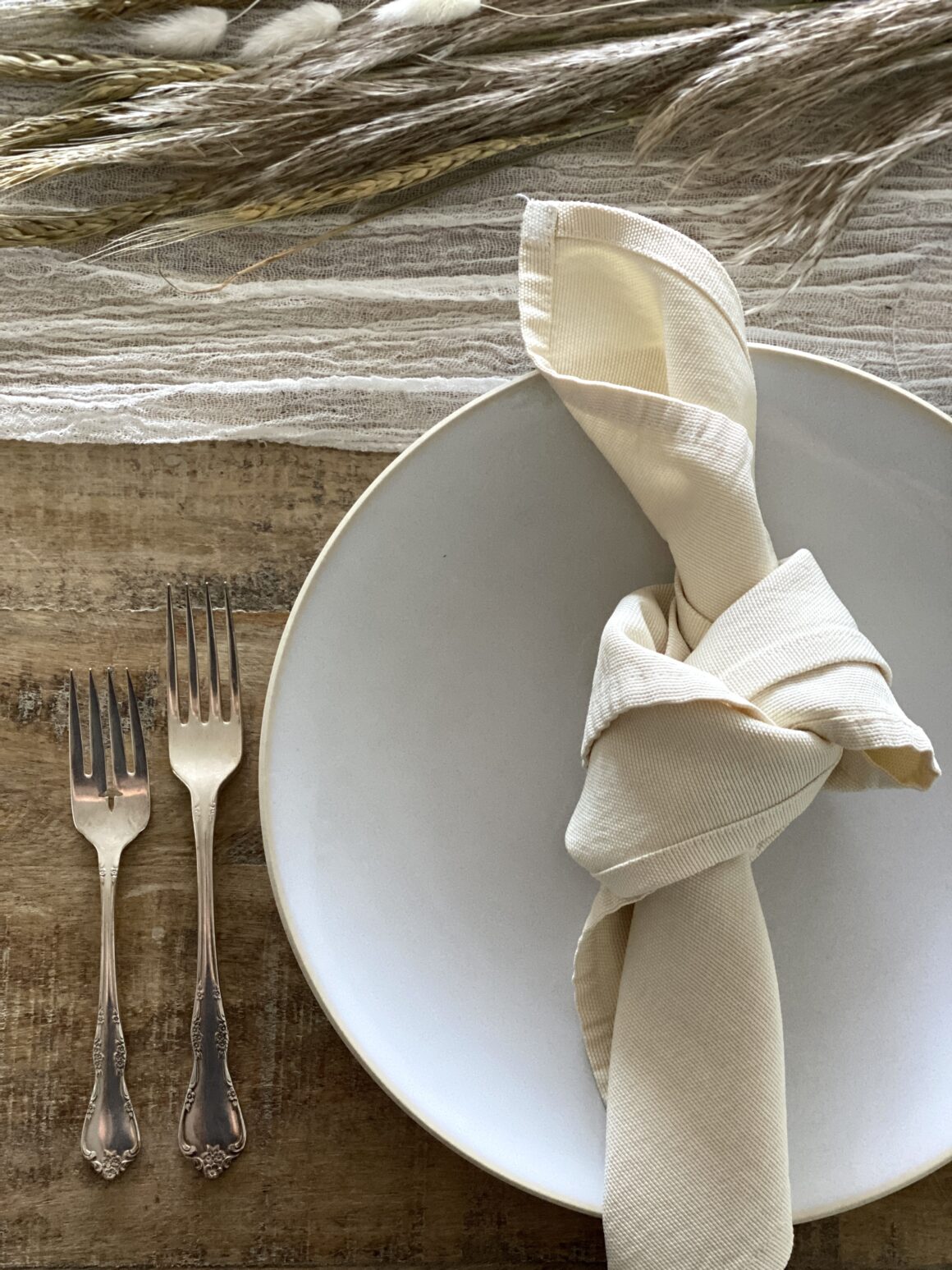 No one really drinks water on holidays, so why not keep those glasses petite. These Moroccan Tea Glasses keep with the neutral theme and add a bit of whimsy with their frosted pattern. I find that most guests sit down with a drink in hand, so I go for an all purpose wine glass so as not to have too much on the table. More room for three or so variations of potatoes…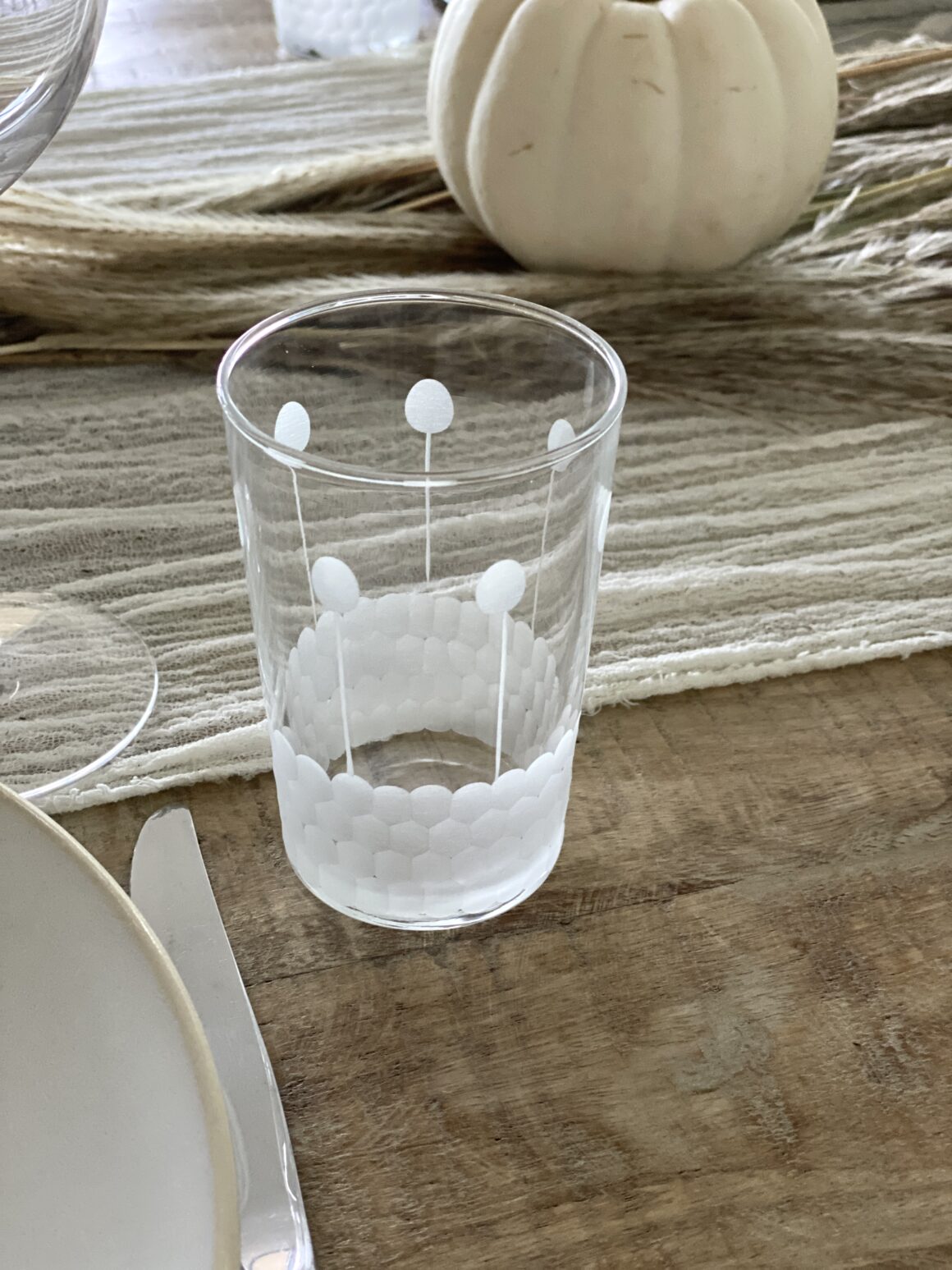 So what are your plans? Is it too soon to talk about the menu? Now I'm thinking about potatoes. Anyone else hungry? Happy fall, friends!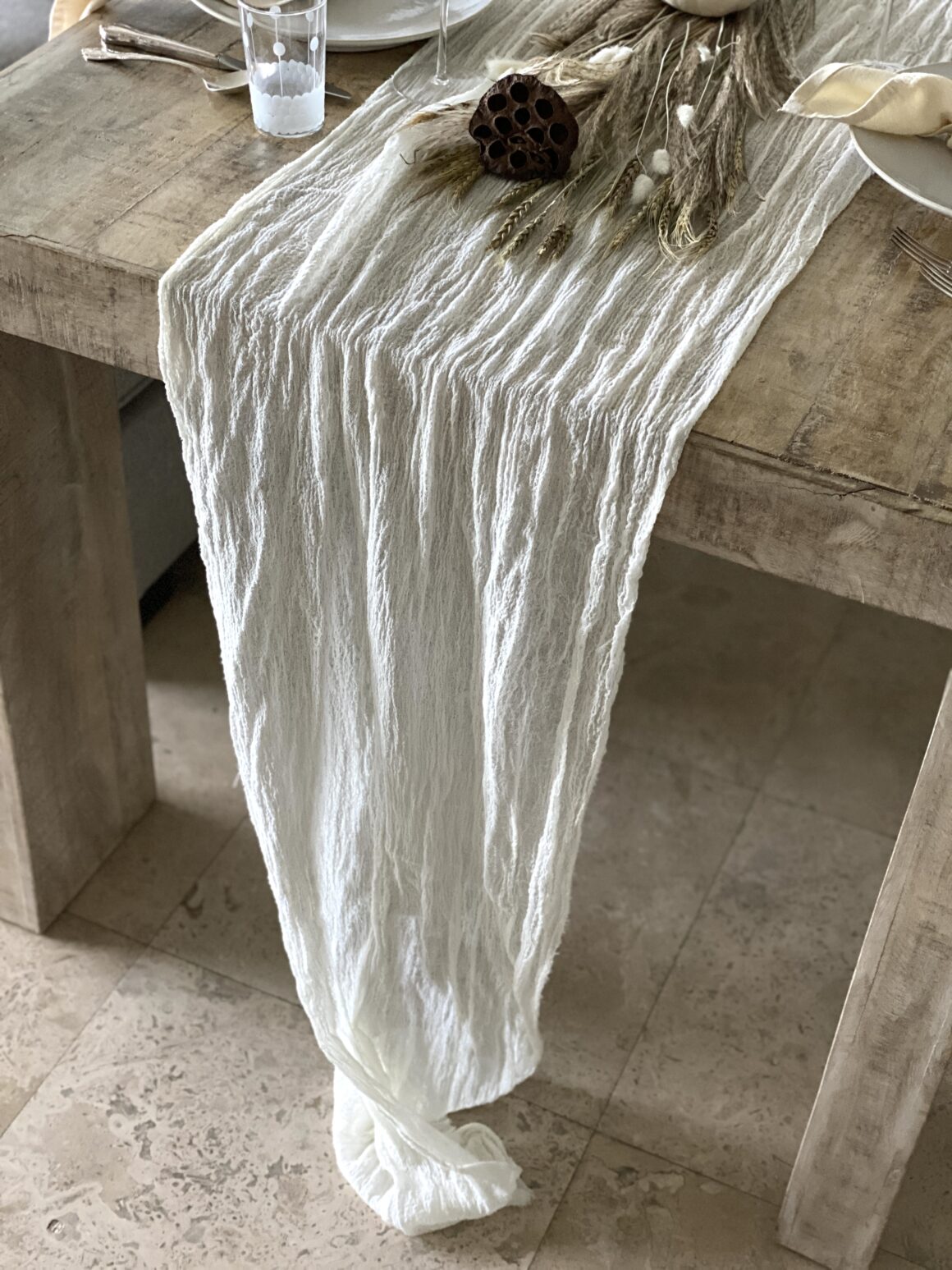 *This is an affiliate link, which means I receive a small commission if you purchase through this link. Thanks!