I have officially been influenced by social media. It's not often you see a "Roma Heirloom Tomato" scented candle. I had to have it. Free shipping on orders over $100? Okay, I'll take the cookbook too.
I have no regrets. Flamingo Estate started as a hilltop farm in Los Angeles, and is now the home of Richard Christiansen, and a network of farms that offer seasonal produce, oils, vinegars, exotic honey and an array of luxury bath products. And Roma Heirloom Tomato candles that I will be burning all summer long.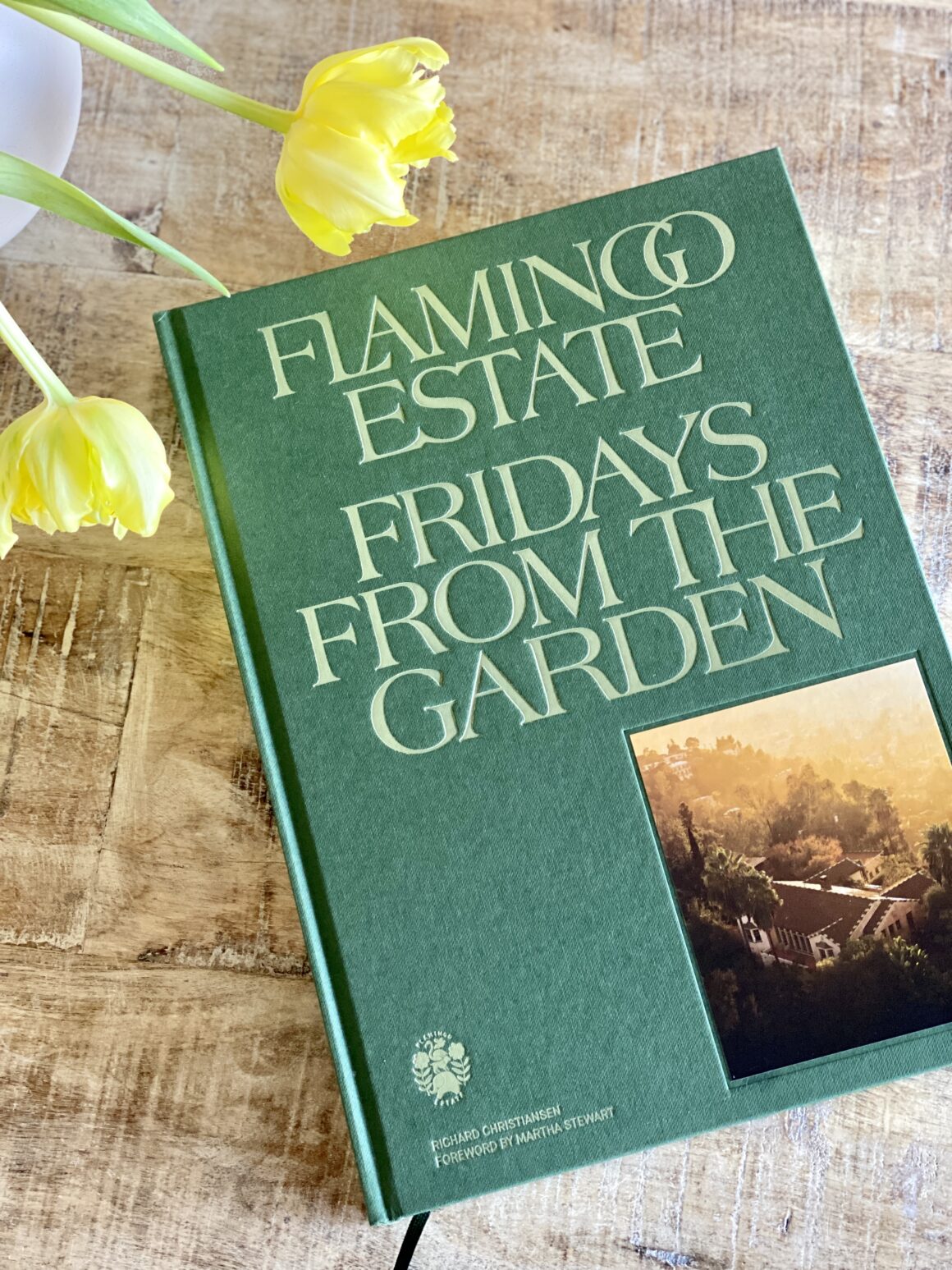 The Estate's official cookbook, dubbed Fridays From the Garden, is a collection of seasonal recipes featuring every kind of produce you can think of. Zucchini Corn Cakes with Cucumber Coconut Salsa for summer. Butterfly Pea Focaccia for Autumn. Fig and Chestnut Stuffing for winter. But first, Spring, and this Bitter Greens, Citrus & Pistachio Salad. It's equal parts bitter, bright and sweet, with a garlicky yogurt and salty pistachios for some savory balance. Just perfect as a side or a light lunch.
Feeling influenced? I get it. Shop through this link for $20 off.
Bitter Greens, Citrus & Pistachio Salad
Recipe from Fridays From the Garden by Richard Christiansen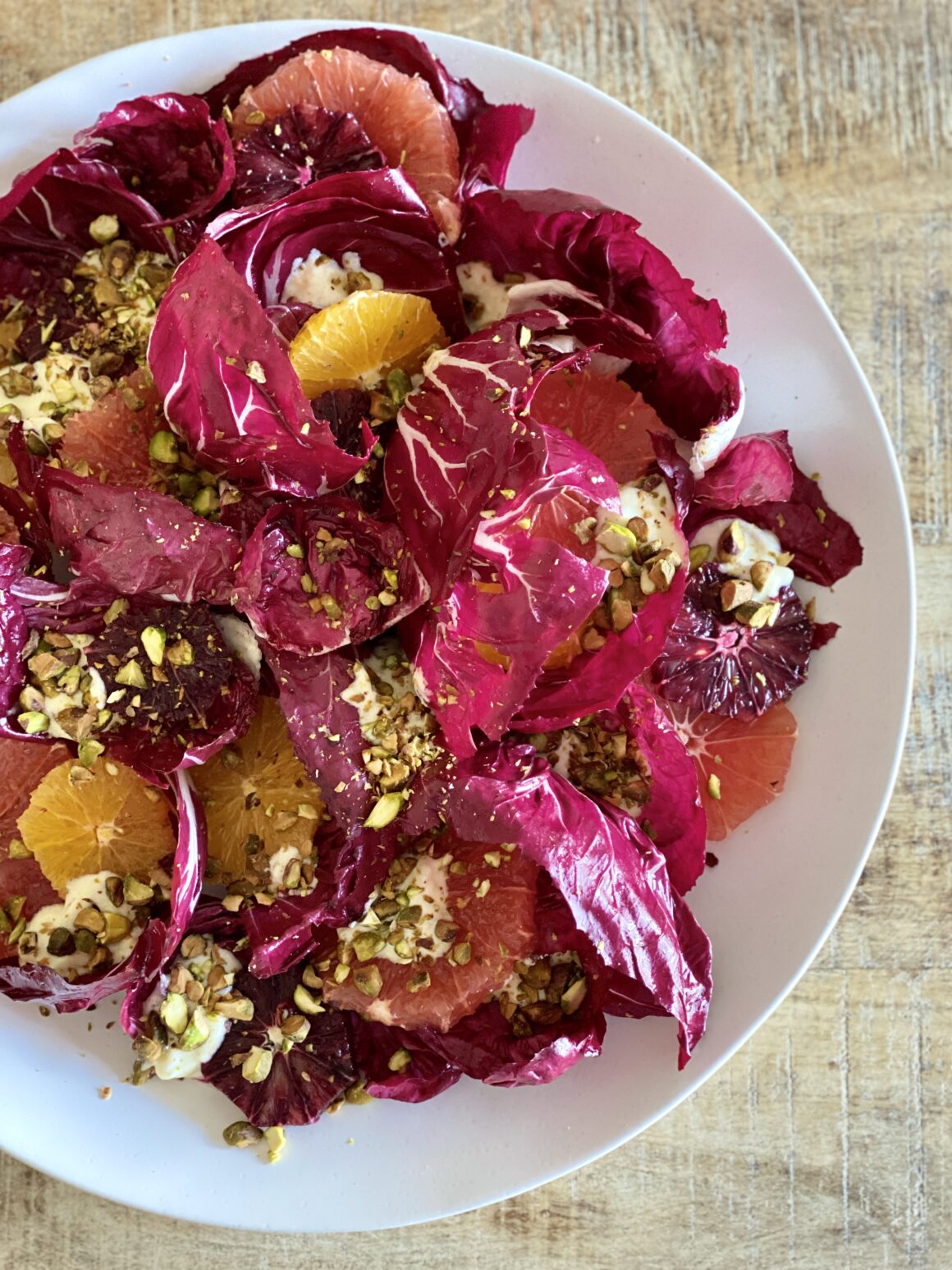 Serves 4.
Ingredients
1 small shallot, thinly sliced
2 cloves garlic, thinly sliced
5 tablespoons extra virgin olive oil + more to drizzle
½ cup full-fat yogurt
1 lemon, zest and juice
1 orange, zest
1 head radicchio, leaves separated
2 tablespoons white wine vinegar
1 tablespoon za'atar
4-6 whole oranges or grapefruits, peel and pith removed and sliced
¼ cup pistachios, toasted and chopped
kosher salt
freshly ground black pepper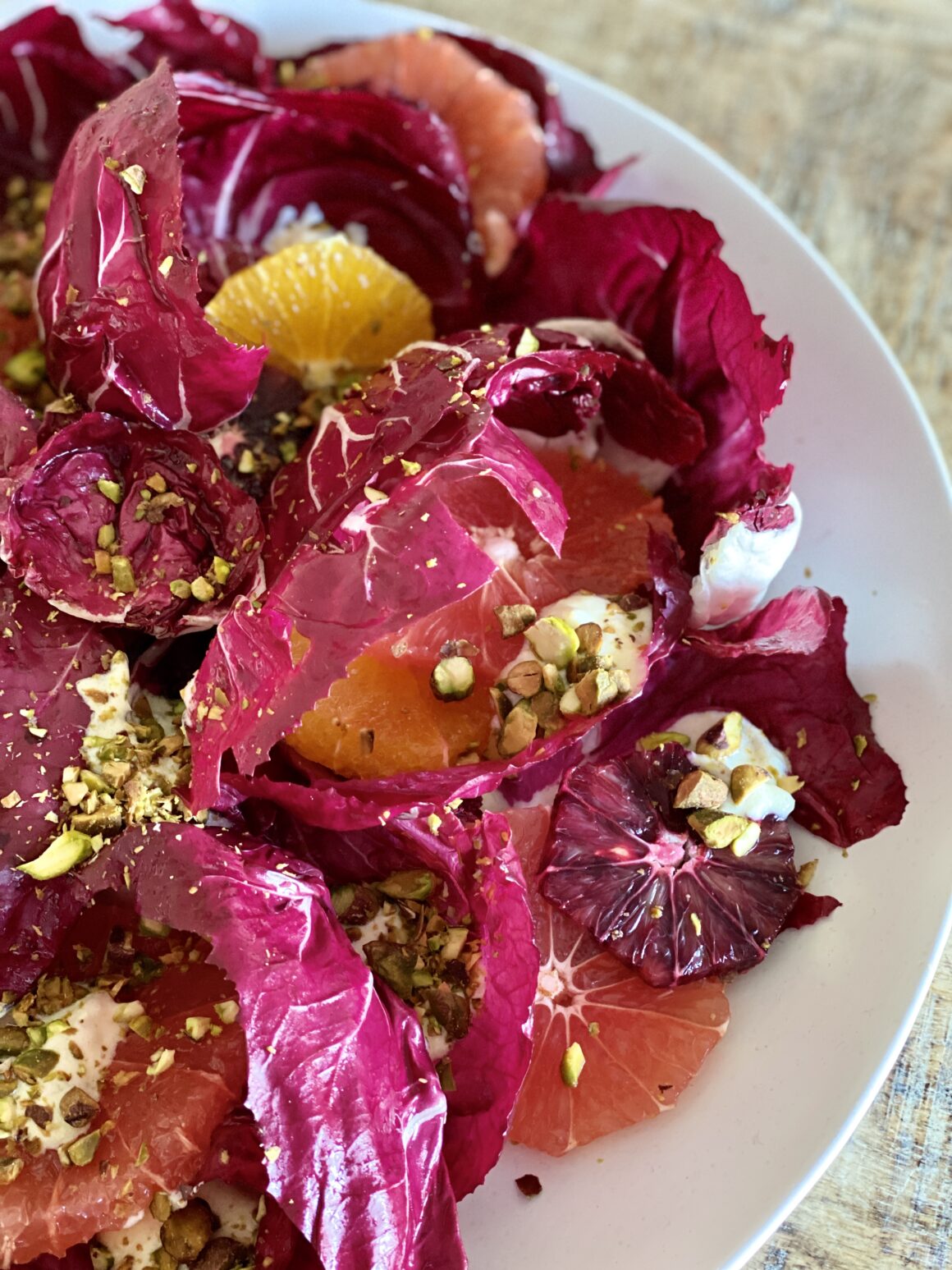 Method
Place the shallot and garlic in a small skillet over medium heat. Add olive oil, stirring constantly until fragrant and lightly golden brown. Cool slightly.
Add the shallot mixture to a bowl along with the yogurt. Add lemon and orange zests and lemon juice. Season with kosher salt. Let sit for at least 1 hour.
Place the radicchio leaves in a large bowl. Add white wine vinegar and toss to coat. Drizzle with olive oil and sprinkle with za'atar. Season with salt and pepper.
Layer the sliced citrus and radicchio onto a platter, topping with dollops of the yogurt sauce and pistachios. Serve family-style.