I first had this salad at a lovely little restaurant in Cobble Hill. Colonie serves farm-to-table Italian fare. Don't miss the mushroom paté crostino with summer truffles, chervil and nasturtium leaf. Order too much pasta— you won't regret it— and the Shaved Celery Salad. Equal parts bright, crunchy, sweet and savory, and the way the dates soak up the vinaigrette… It's a perfect side. Until then, enjoy my version at home!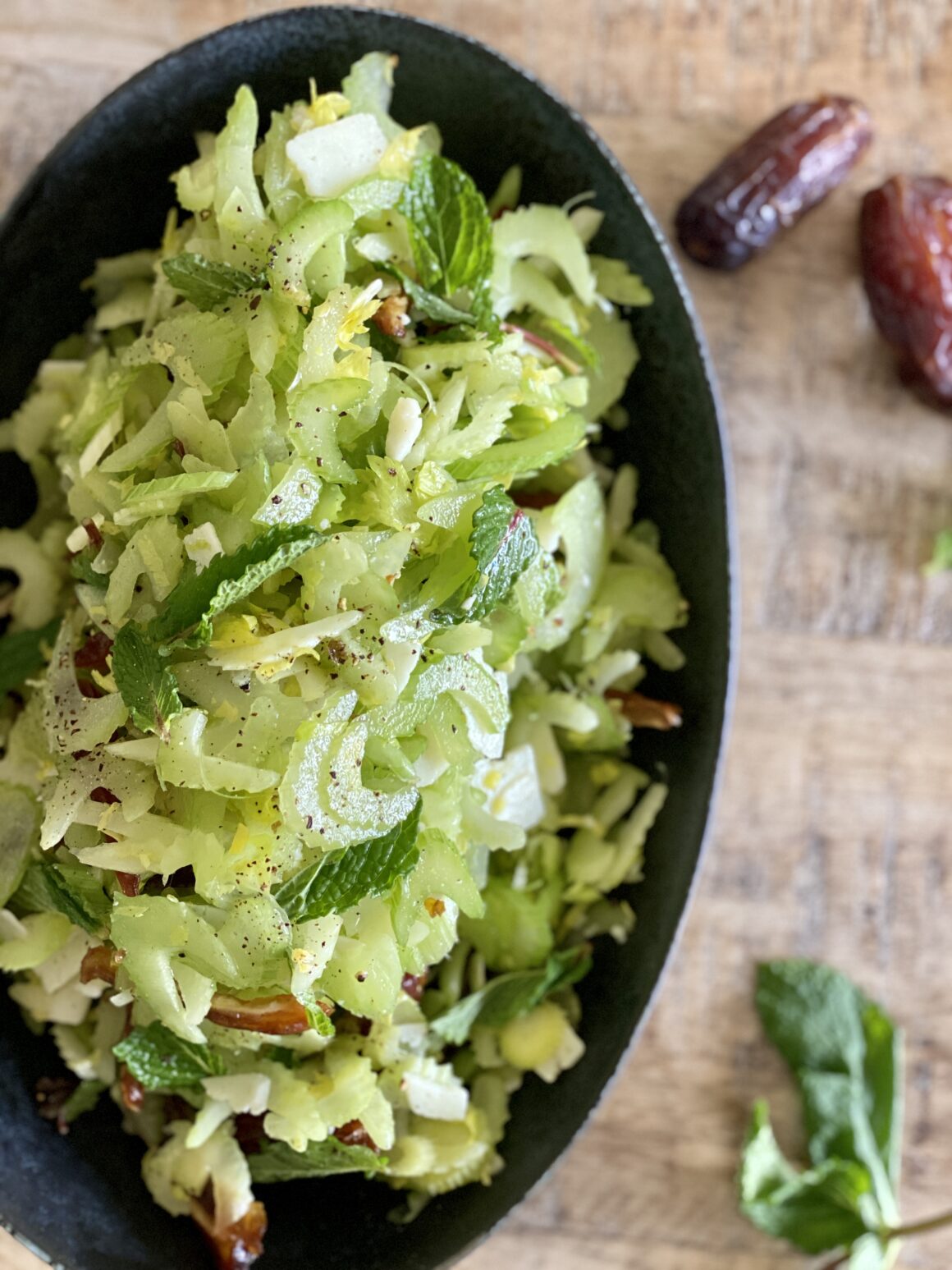 Serves 4.
Ingredients
4 tablespoons white wine vinegar
4 tablespoons extra-virgin olive oil
¼ teaspoon honey
2 heads celery
4 Medjool dates, thinly sliced lengthwise
¼ cup toasted pistachios, coarsely chopped
scant ½ cup shaved Pecorino Romano cheese
a small handful of fresh mint leaves, plus more for garnish.
kosher salt
freshly cracked black pepper
Method
In a large mixing bowl, combine the vinegar, oil and honey. Season with salt and pepper, and mix well.
Thinly slice the celery (I like to use a mandolin* for this), and add it to the bowl. Add the dates, pistachios, cheese and mint leaves. Toss well. Transfer to a serving platter and garnish with more mint and fresh pepper. Serve immediately.
*This is an affiliate link, which means I may receive a small commission if you purchase through this link.