This is essentially a skinny margarita— tequila, fresh lime and a splash of simple syrup, with watermelon juice replacing water or club soda. That said, you could use just about any juice for different flavors here. Mango and pineapple are coming to mind for me…
Back to watermelon: watermelon juice is probably the easiest juice I've ever made. All you have to do is purée the fruit in a blender until smooth. Why don't we drink more of this deliciousness?! It will only keep for a day or two in the fridge, but you can freeze any leftovers for future recipes (or more cocktails). Light and refreshing (but still boozy), this is the perfect summer drink.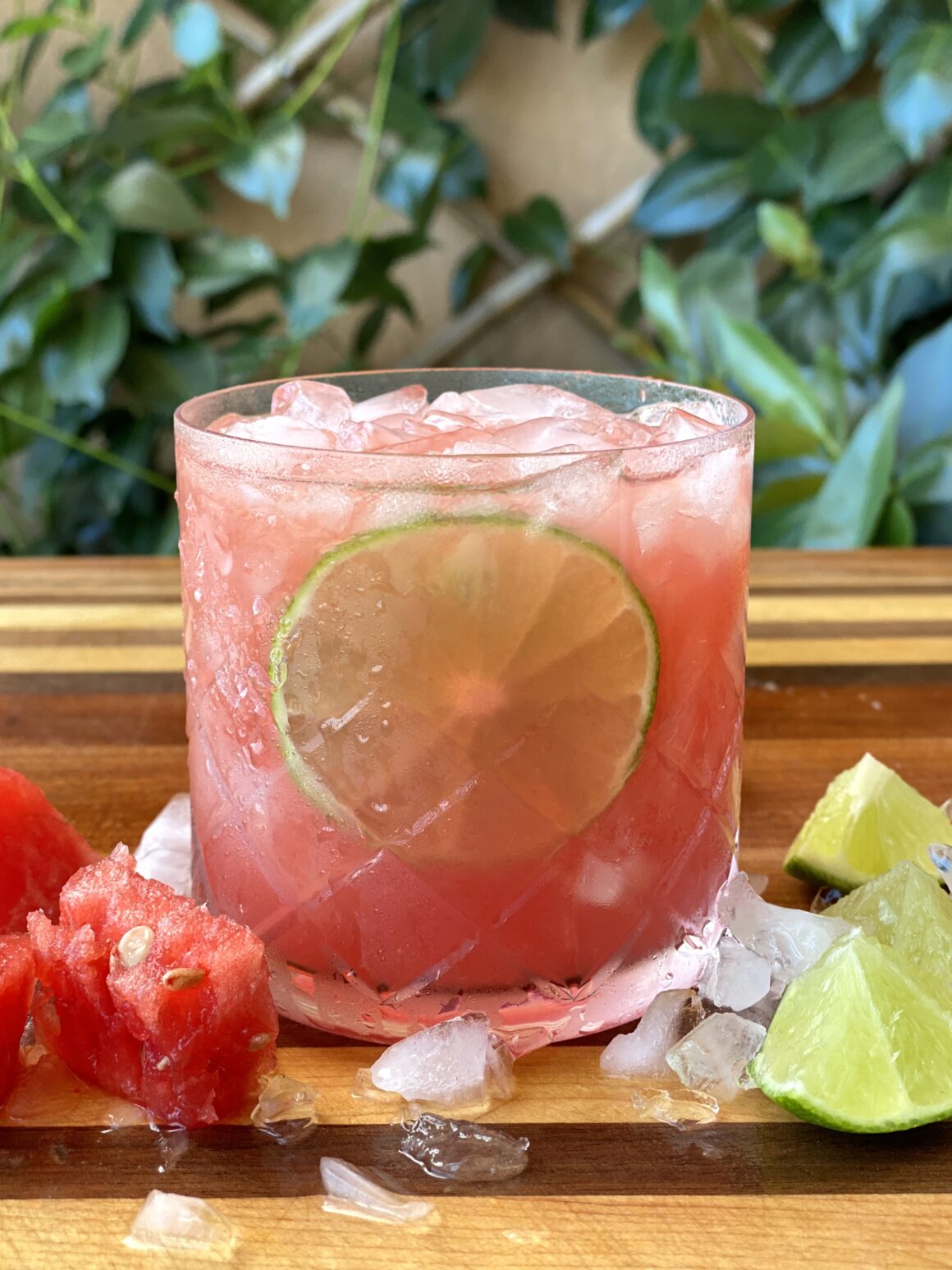 Makes 1 cocktail.

Ingredients
2 ounces tequila blanco
2 ounces watermelon purée (simply blend cubes of watermelon until smooth)
1 ounce fresh lime juice
1/2 teaspoon simple syrup*
1 lime wheel for garnish
Method
Add a few ice cubes to a cocktail shaker, and pour the tequila, juices and simple syrup over the top. Shake vigorously and strain into a cocktail glass over ice. Slide the lime wheel down one side and serve.

*If you aren't familiar with simple syrup, combine equal parts sugar and water (I usually do a cup of each at a time) in a sauce pan over medium high heat. Cook until the sugar is dissolved and let cool completely. Store in the fridge for up to one month.